This article contains reviews of restaurants which in return we received gifted food and drink. Rest assured all of the content below is accurate and true to the beliefs and opinions we hold for each place. 
The city of Melbourne offers one of the widest range of cuisines, bars cafes and thriving social spots that we have ever seen.  There are more quirky restaurants here than you could dream of visiting during your stay here, so it can be hard to decide which street a foodie should visit in Melbourne. This Melbourne food blog will take you on a walk through some of the quirkiest cafes Melbourne is famous for, some of the most bizarre meals you will ever have and the best dining experiences Melbourne has to offer.
If you are a foodie, Melbourne is the city for you, with off the wall meals, a unique take on some classic dishes and an incredible nightlife to boot. This is the Melbourne Foodie's bible to the best grub that you will find in (and around) the city!
Download our FREE full guide to arriving in Melbourne and getting yourself set up. This includes how to setup a bank account, superannuation and so much more!
Save this image to your Melbourne Pinterest board later!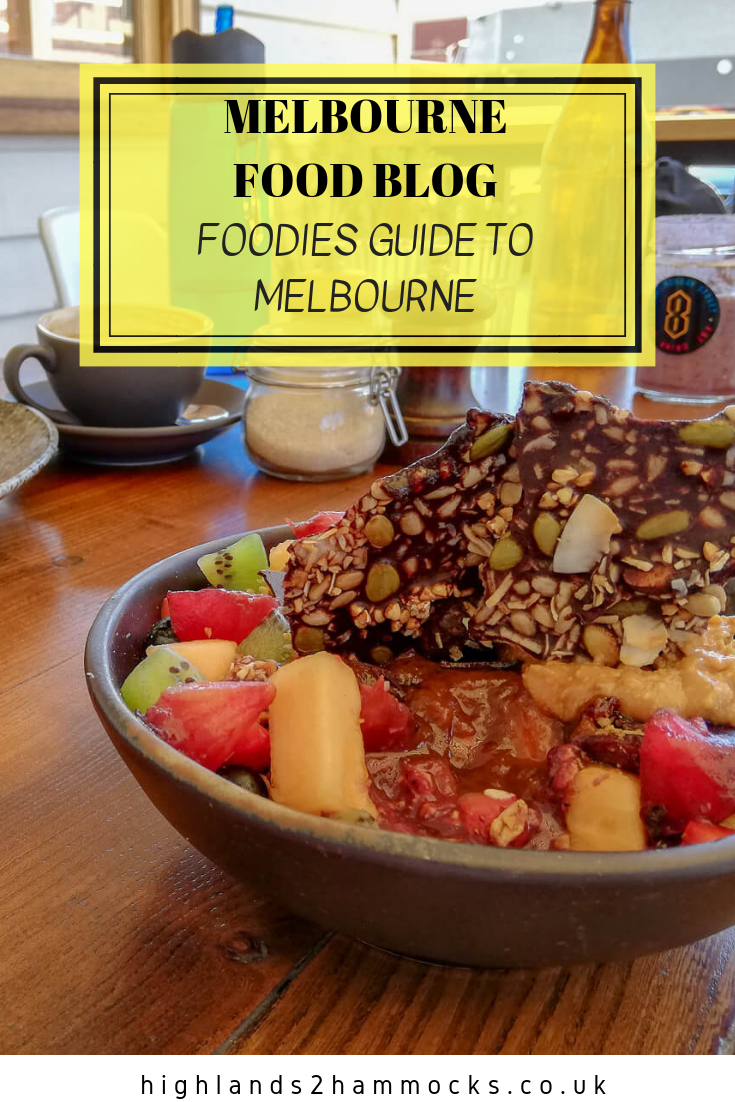 Also Read – The Ultimate Melbourne Itinerary – Five Days in the City
Melbourne Food Blog – The Foodies Guide to Melbourne
Fat Jak's Burger Joint – St Kilda
The first stop in this Melbourne foodie guide is at the Fat Jaks burger joint in St Kilda is an American restaurant and the perfect spot to chill out and eat some good food. With a reasonably priced menu and plenty of options, you will be spoiled for choice whether you choose one of their popular burgers, pizza or schnitzels. Free refillable drinks, incredible food, and even a fantastic dessert menu, this place has it all!
One of the most classic foods of Melbourne, we recommend the loaded fries here! So good to share with your friends, as you won't be needing one for yourself.
TOP TIP: The portion sizes here are MASSIVE. Buy one side of fries between two people and pace yourself. You are in for a treat!
205 Barkly St, St Kilda VIC 3182, Australia
Opening times – Sun – Thurs 11am-midnight / Fri & Sat 11am – 1am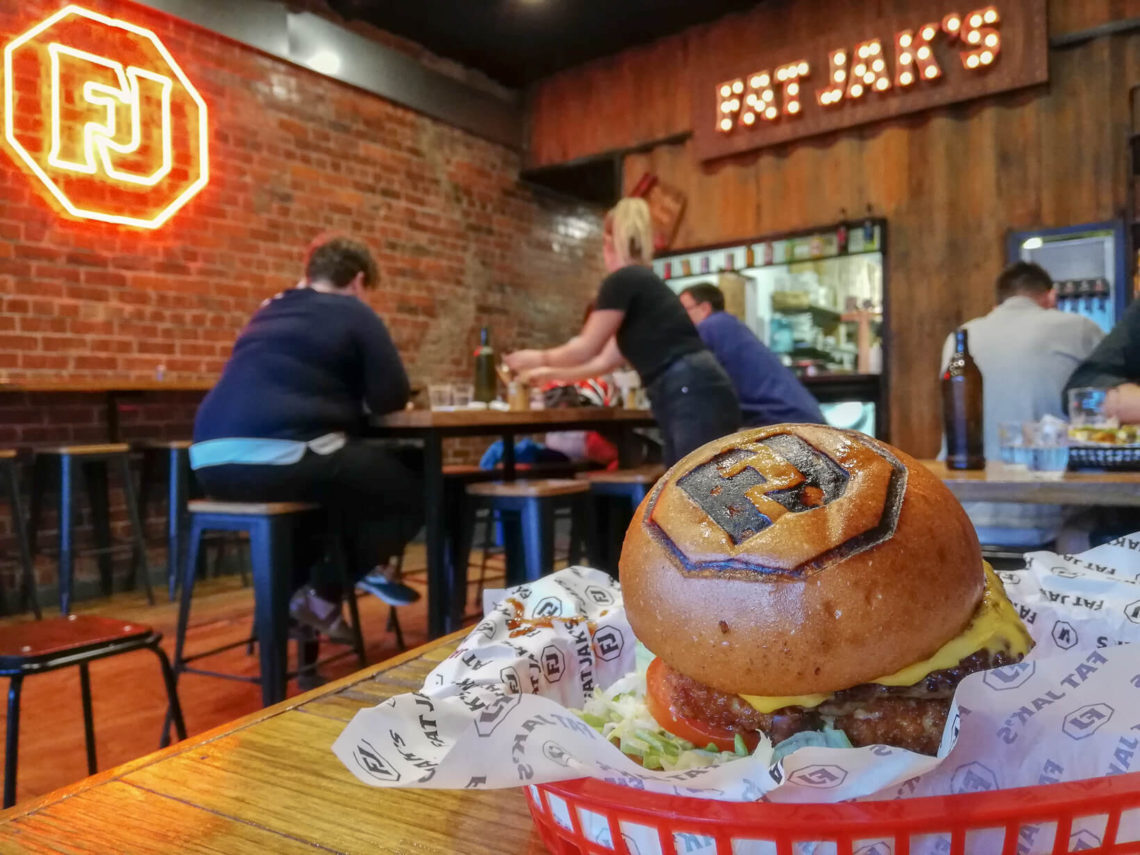 Also Read – Unheard and Unbelievable Melbourne Facts
D'lish Fish – Port Melbourne
What can be better than a seaside lunch, a view and beautiful sunny weather? That is exactly what one of the best Port Melbourne Restaurants, D'lish Fish, has to offer! In the vibrant district of Port Melbourne sits the busy fish and chips shop, D'lish Fish. Here you can taste some of the best seafood in Melbourne, Australia. The completely open interior of the restaurant gives an open and welcoming feel to the place, allowing you to see the step by step preparation of your mouth-watering dinner.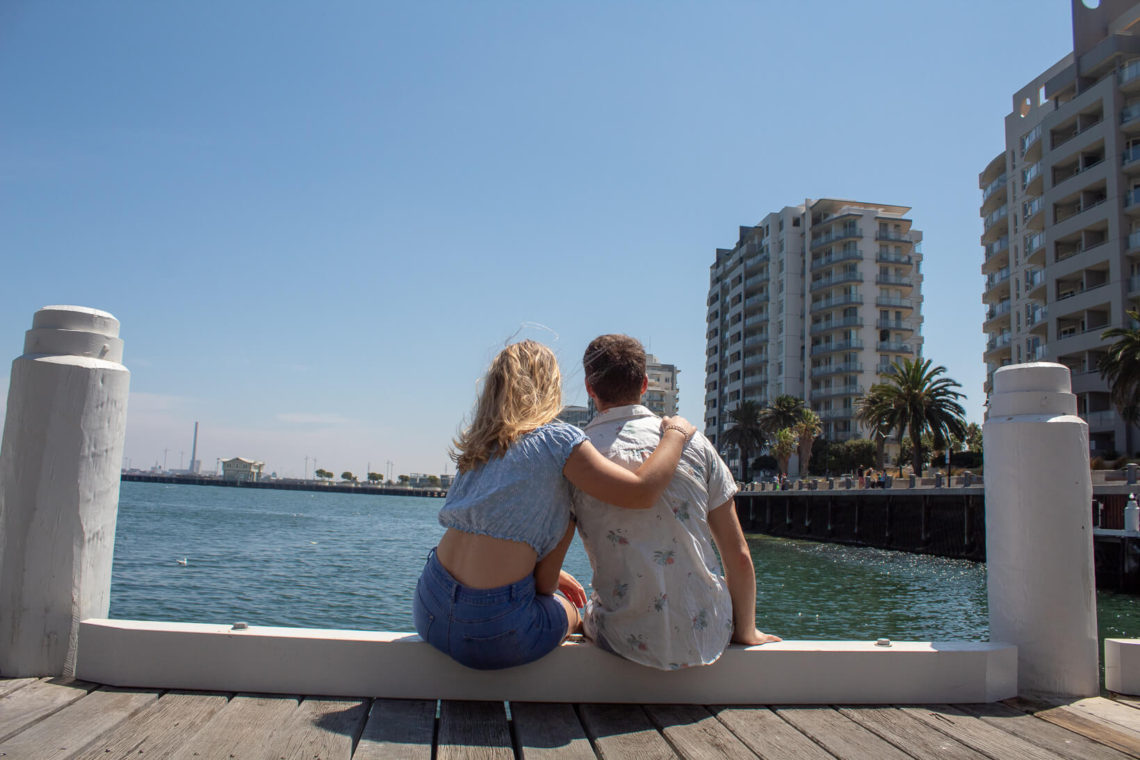 On the menu, you will find your classic seaside options, fish, calamari, shrimp, etc. However, if you are not in the mood for fish then not to worry! You can also choose from a range of burger options to enjoy by the sea. Sit in the bustling restaurant itself, or take your food away and enjoy it with a view of the harbour.
We recommend the good, old-fashioned Cod and Chips. Can't beat a fish and chips by the sea!
3/105 Beach St, Port Melbourne VIC 3207
Opening times – Everyday 11.30am-9pm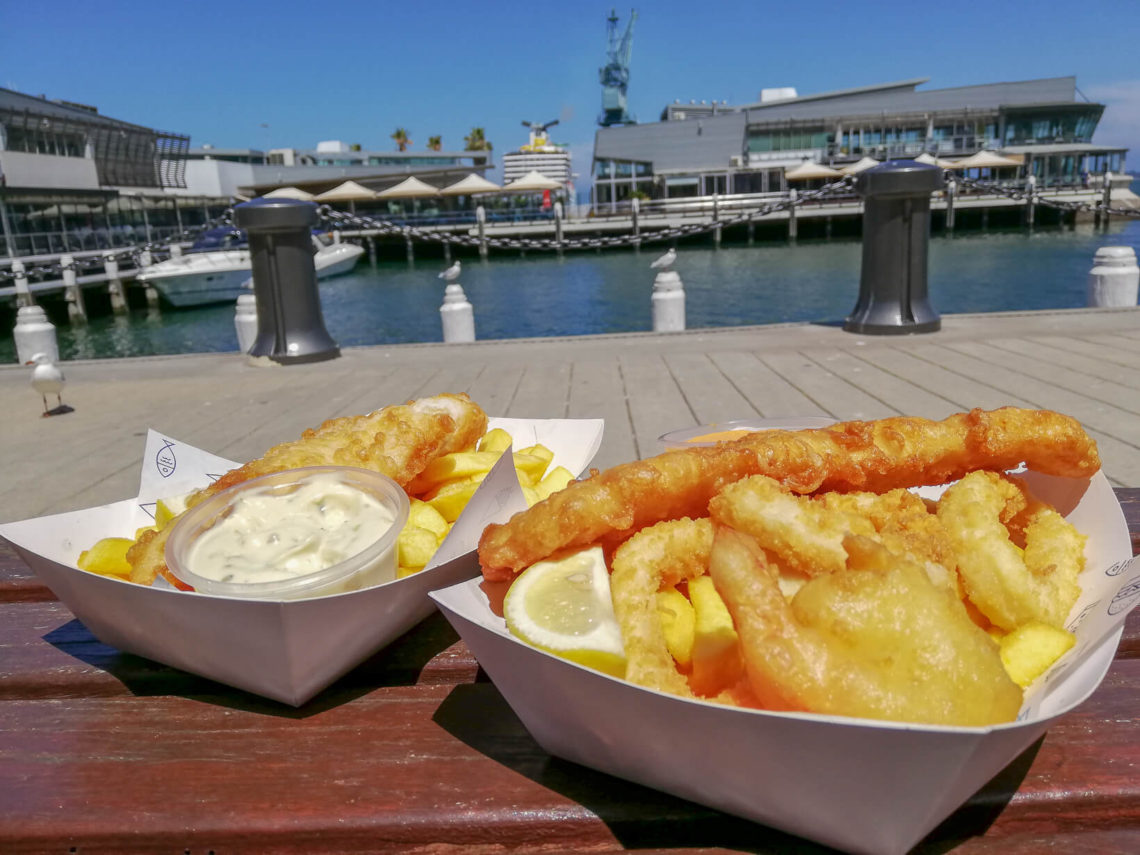 Duke Pizza – City Centre
Fancy an Italian twist to your Melbourne visit? The next stop in this Melbourne food guide offers some of the best pizza in town! Sitting one stop from the Queen Victoria Markets, Duke Pizza is easily accessible by tram and bus. Head here on a sunny night and enjoy your pizza in the tables outside the restaurant, buzzing, city atmosphere all around.
When it comes to choice of pizza, you will not be disappointed. With 19 pizzas to choose from, as well as starters, pastas and desserts, there is something for everyone. You can buy these pizzas by the slice, as a single 13″ or a party-sized 24″. Highly recommend the American Boy!
We recommend the American Boy Pizza and a takeaway box as it is good to go!
1/660 Elizabeth St, Melbourne VIC 3000
Opening times – Tues – Fri 12pm-10pm / Sat – Sun 5pm-10pm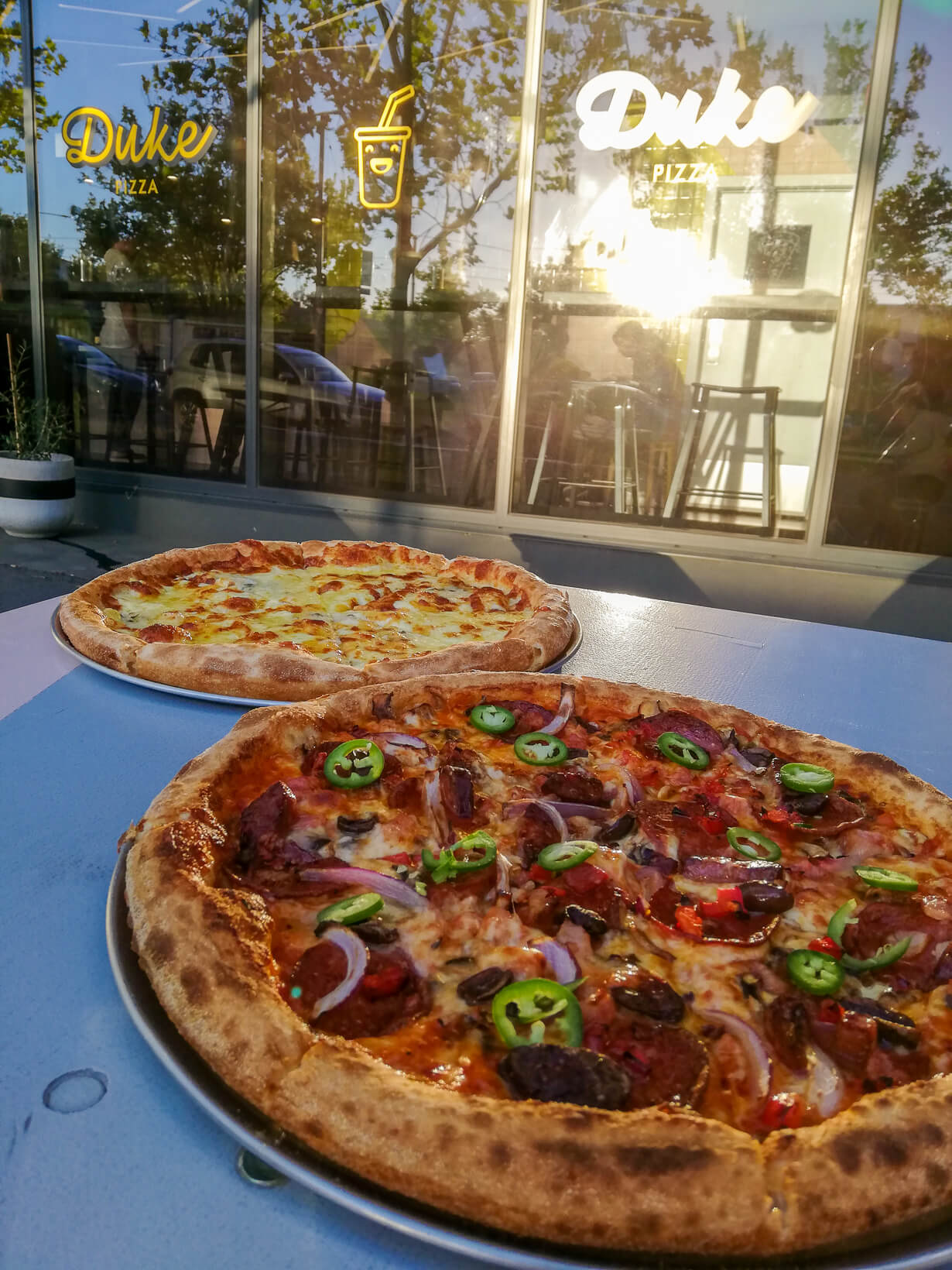 Also Read – Free Stuff Melbourne – Cheap things to do in Melbourne
8 Murray St – Abbotsford
One of the best lunch restaurants Melbourne has to offer (or perhaps Brunch would be more suitable) is the cute house-conversion in North Richmond, 8 Murray St. With a variety of hot and cold food and drink and excellent portion sizes, you're bound to have that hangover gone in no time. If it's a scorching summers day, why not try the açai bowl? With homemade apricot jam, grown from their garden and homemade tahini, your mouth will be in heaven from the mass amount of flavour from this bowl.
If you're looking for a Sunday morning brunch spot after a boozy Saturday in Melbourne, 8 Murray st will sort you right out.
We recommend the Acai Breakfast Bowl to enjoy the homemade touches that this cafe has to offer.
8 Murray Street, Abbotsford, Vic, 3067
Opening times – 7 days a week 0600-1600.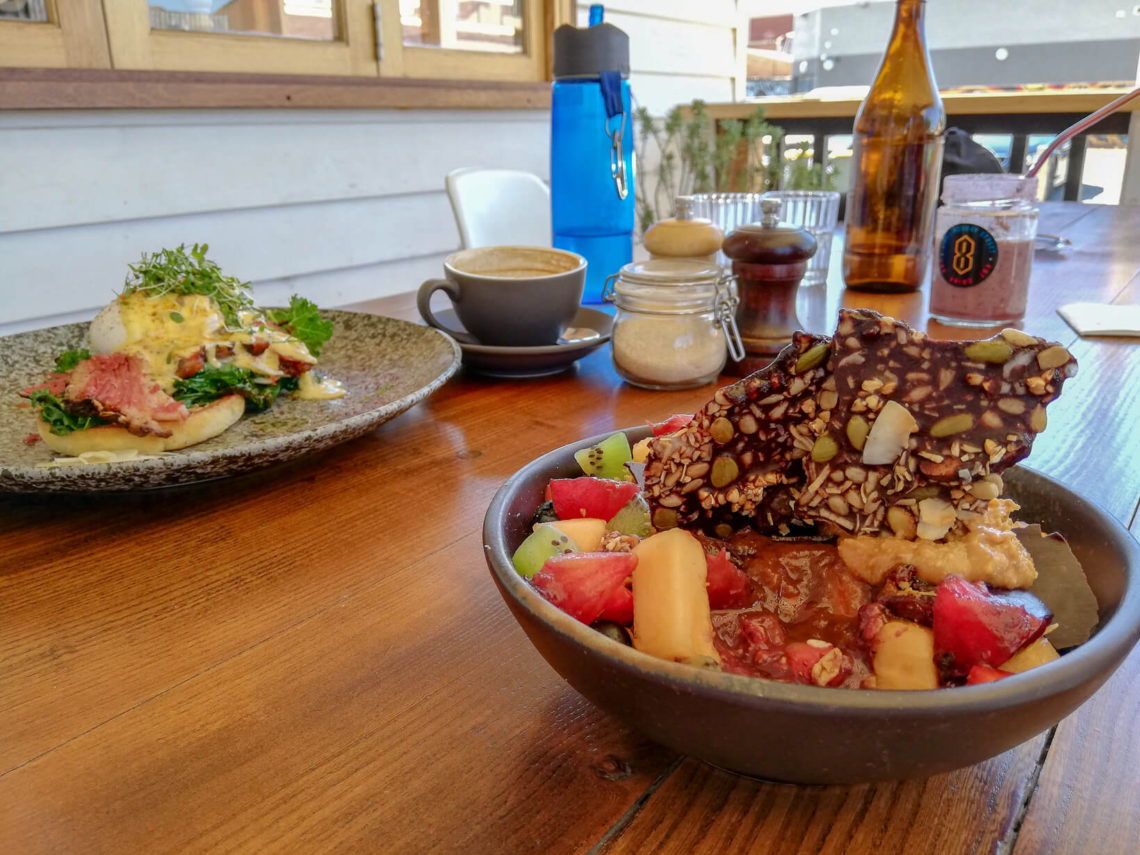 New Jaffa – Collingwood
Squeeze through the narrow doors of New Jaffa and be transported to a bustling cafe in Israel. Fellow foodies rub elbows and share platters, discussing the day gone by and the weeks ahead. Everyone is equal in New Jaffa, united by a passion for exquisite food.
The owner of New Jaffa, Moshe, modelled the cafe on the communal cafes of his home country, Israel. Everyone sharing the same platter of food, encouraging conversation, bonding and friendship. If you head through to the back of the cafe, you will find a decorated garden, continuing this theme of community and belonging. The mosaic tables, climbing ivy walls and quirky bird cage decorations make New Jaffa a hot Instagram spot.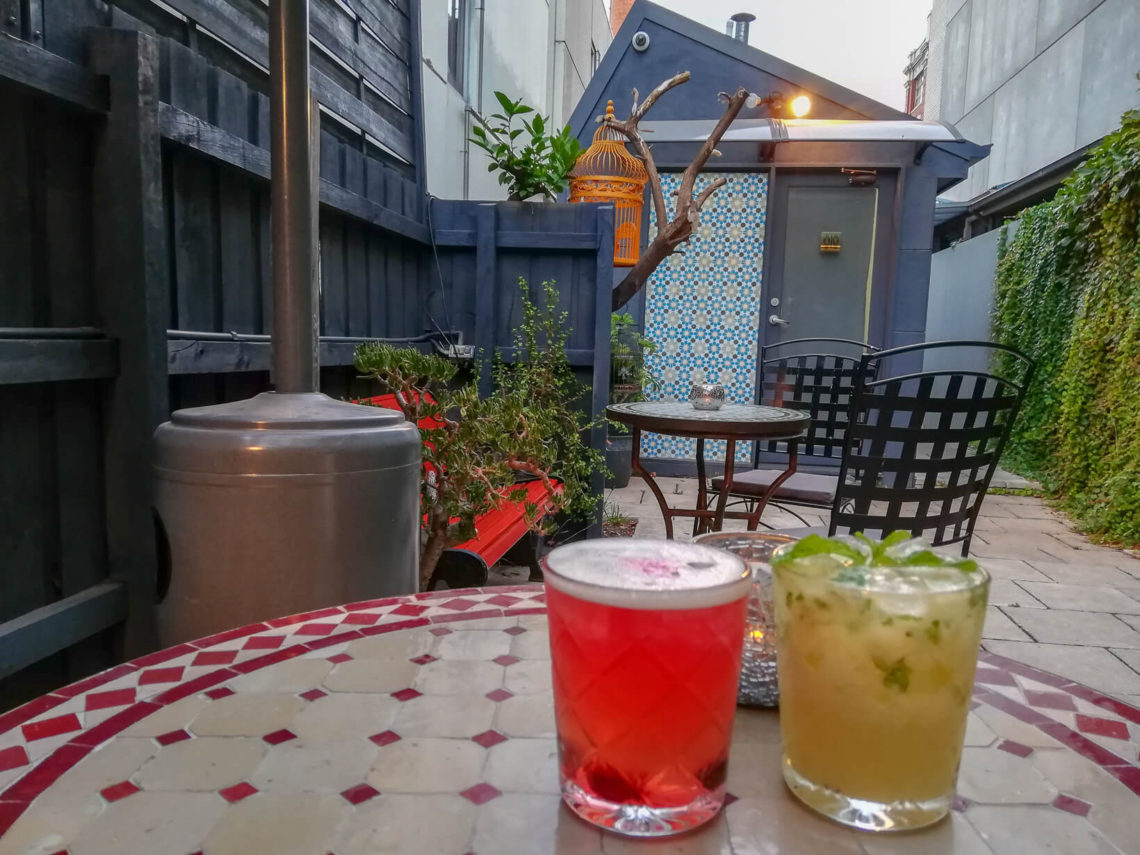 There are a wide range of options, designed to suit all diets and preferences. The Hummus and homemade pittas were a personal favourite, along with the unique alcoholic and non-alcoholic cocktails, designed by Moshe and the gang.
We recommend the sharing platter, for a chance to try a unique spin on these delicious Israeli dishes.
32 Stanley St, Collingwood VIC 3066, Australia
Opening times – Tues – Sat 12pm-4pm and 5pm-9.30pm
Mao Please – City Centre
If you are wondering "which street should a foodie visit in Melbourne", then Chinatown is the place for you! Taking a walk down Chinatown in Melbourne CBD is a treat for the eyes and nose, however just don't do it hungry! The number of delicious looking restaurants offering cuisines from all over Asia is simply staggering. Not only that, but the street entertainment and beautiful decor is a treat to boot!
Walk main street of Chinatown and stop off at the dumpling house, comically name "Mao Please". Not only are the huge selection of dumplings a treat for the stomach, but the lunch time deals are a treat for the bank account too. We snatched up an afternoon delight for only 12$! Definitely the cheapest and best Chinese restaurant Melbourne Chinatown has to offer.
We recommend the Sticky Rice and Sweet and Sour Chicken.
214 Little Bourke St, Melbourne VIC 3000, Australia
Opening times – Mon – Fri 11am-3pm & 5pm – 11.30pm / Sat & Sun 11am – 11.30pm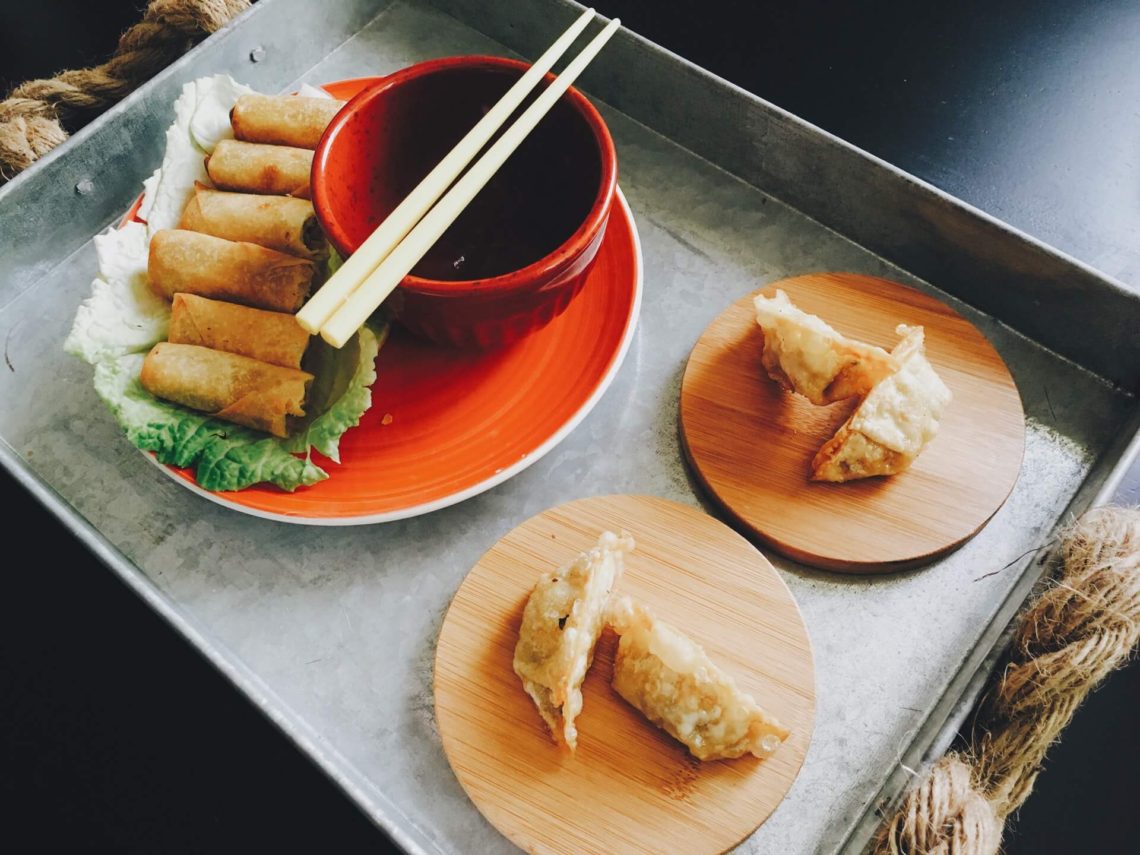 Also Read – Travel the World – Money Saving Tips
Nostimo and Co – Elsternwick
Head out east to Elsternwick and get yourself to one of the coolest burger joints in Melbourne. This restaurant has one of the most unique menus we have come across yet. Ever thought of ordering your dinner and desert together? Nostimo and Co is perfect for you, as one of the funky restaurants Melbourne is famous for.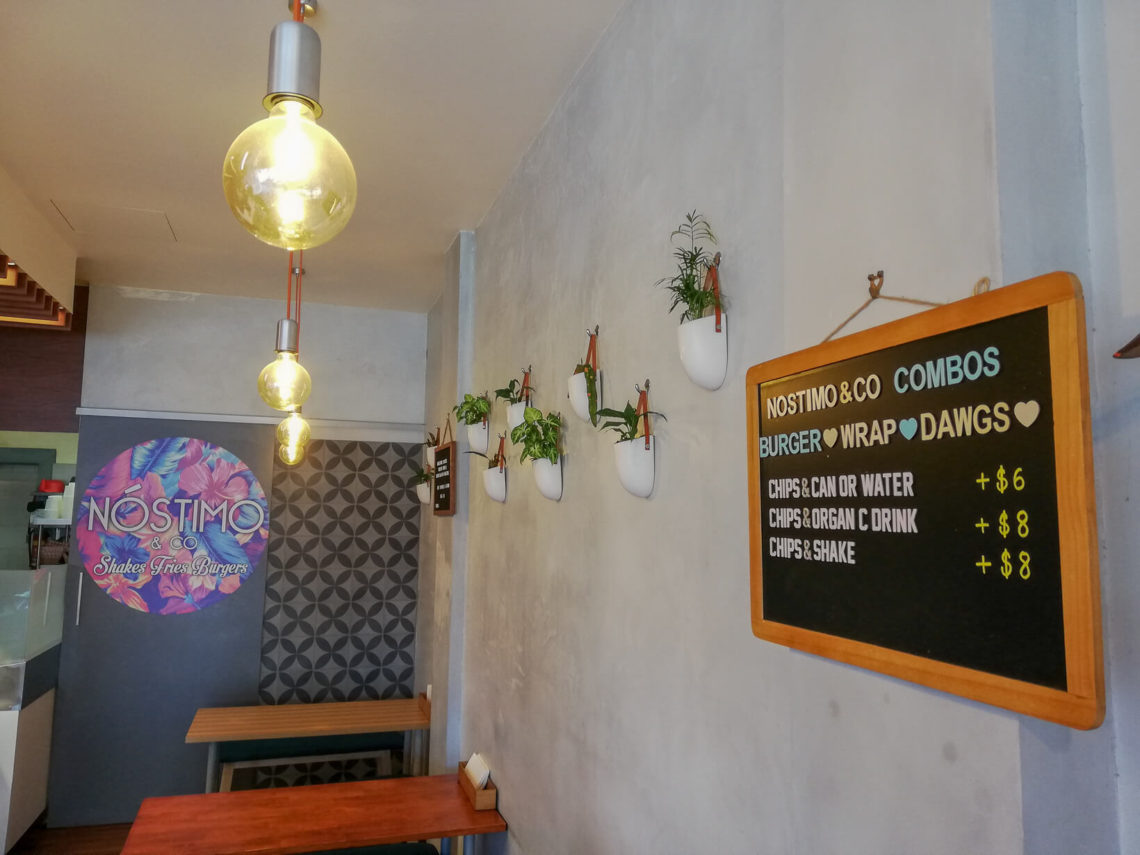 We were blown away by how good the double beef burger, cheese and bacon was inside a donut! The flavours of sweet and savoury were mouth watering. The Nutella shake and fries was another new taster for us, again the combination of sweet and savoury is life-changing. These were so good in fact, we decided to pack it up and have it for breakfast the next day!
We recommend the Nutella Cheeseburger. Sounds mental, I know, but it is seriously life-changing! Definitely at the top of our list of food to try in Melbourne.
439 Glen Huntly Rd, Elsternwick VIC 3185, Australia
Opening times – Tues – Sun 11am – 9pm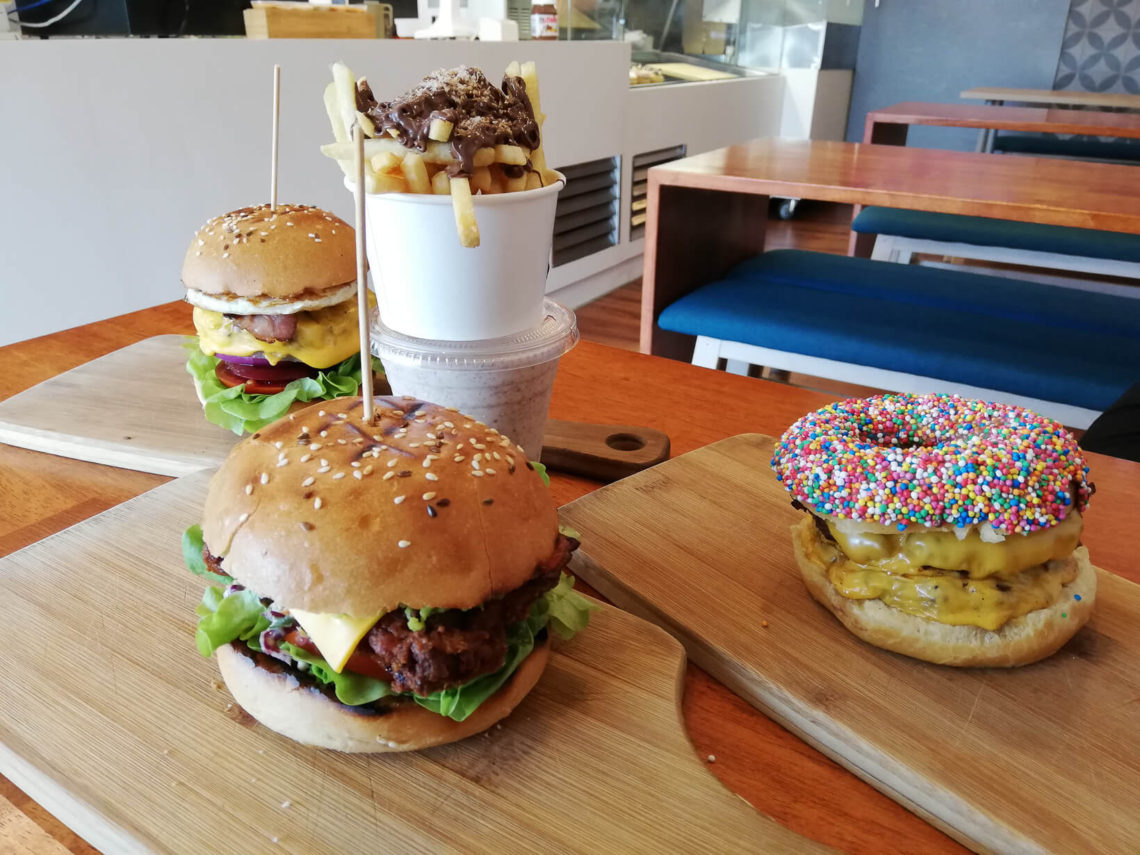 Maccaroni Osteria – Fitzroy North
Settled in the north-eastern suburbs of Melbourne is one of the more romantic restaurants Melbourne has to offer, and definitely one of the nicest us old dogs have visited. This authentic Italian restaurant is the perfect place for a romantic date night, with its cosy lights, warming dishes and welcoming staff. It is these family restaurants Melbourne is famous for and from which, gets its quaint charm.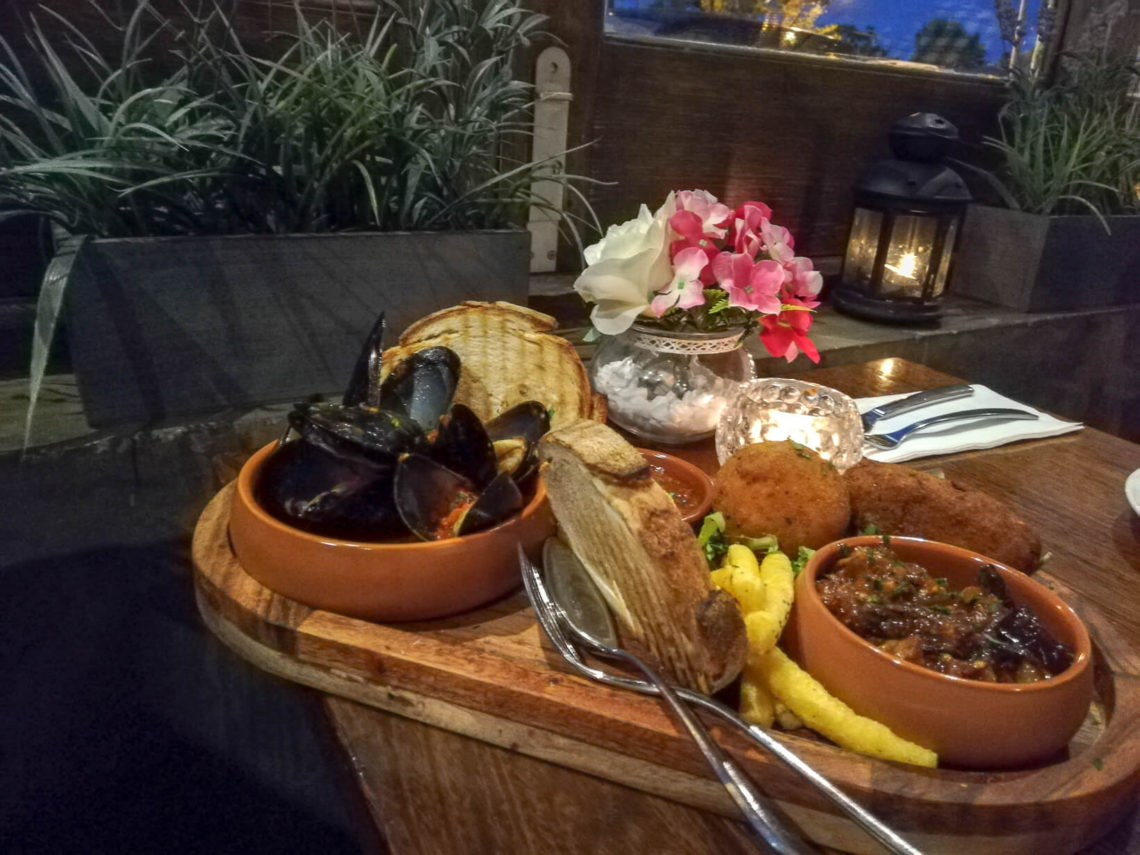 Not only does this restaurant have the Italian classics that we have grown to love over our Italian cycling adventure, but Maccaroni Osteria also have one of the widest range of vegan options we have ever seen. The menu selection is designed to mirror the traditional options with vegan-friendly options, meaning anyone can enjoy the hearty, Italian dishes that this place has to offer.
We highly recommend the deep-fried Mac n' Cheese balls! Perfect for one of the most romantic restaurants in Melbourne.
201 Queens Parade, Fitzroy North VIC 3068, Australia
Opening times – Tues – Thurs 6pm-10pm / Fri & Sat 12pm-11pm / Sun 12pm-10pm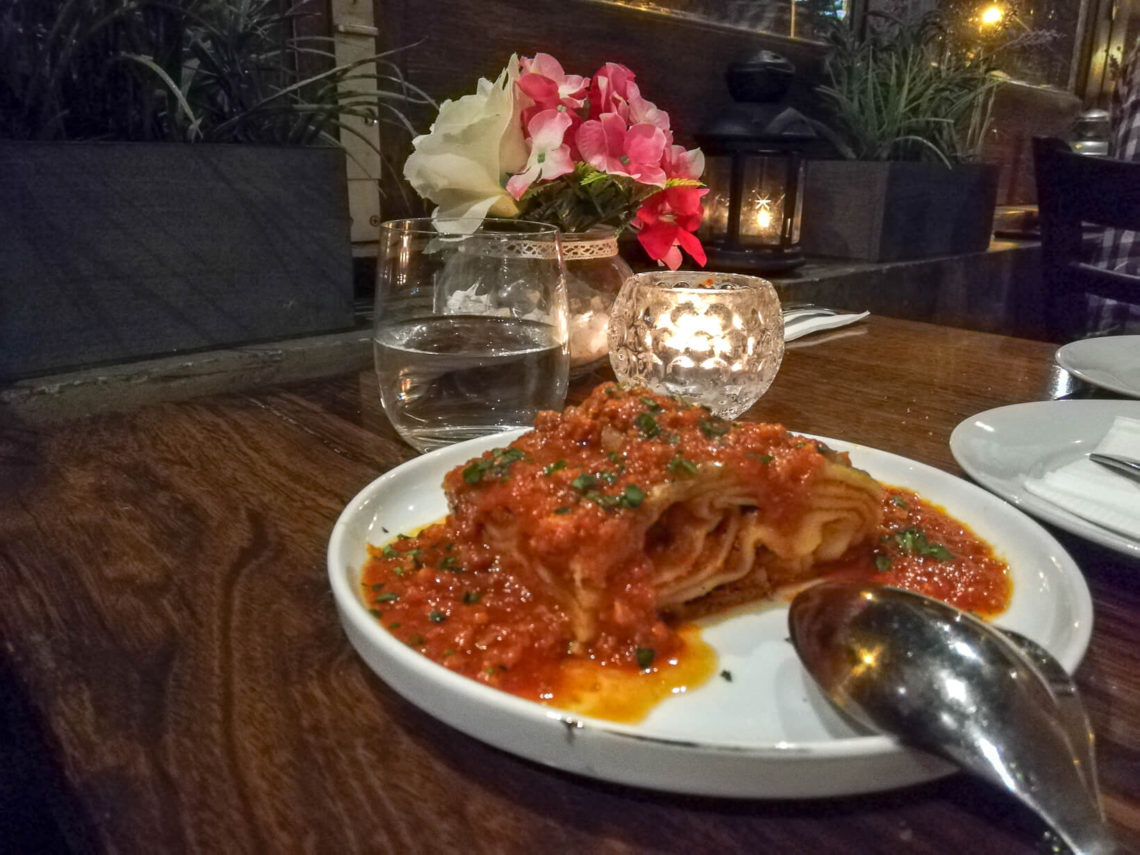 Also Read – The Most Instagrammable Places in Melbourne – The Ultimate Guide
Asian Beer Cafe – City Centre
Deciding on what to eat in Melbourne was often the hardest decisions we faced, simply because of the huge range of choices! This is where our final recommendation comes in: good old pub food at our favourite watering hole and all-round best bar in Melbourne, Asian Beer Cafe!
As much as we would try to broaden our pallet, expand the horizon and get creative with our choice in bars and restaurants, we would always end up here for a happy hour jug. Perfect for any backpacker on a budget, this bar offers one of the best happy hours in the city.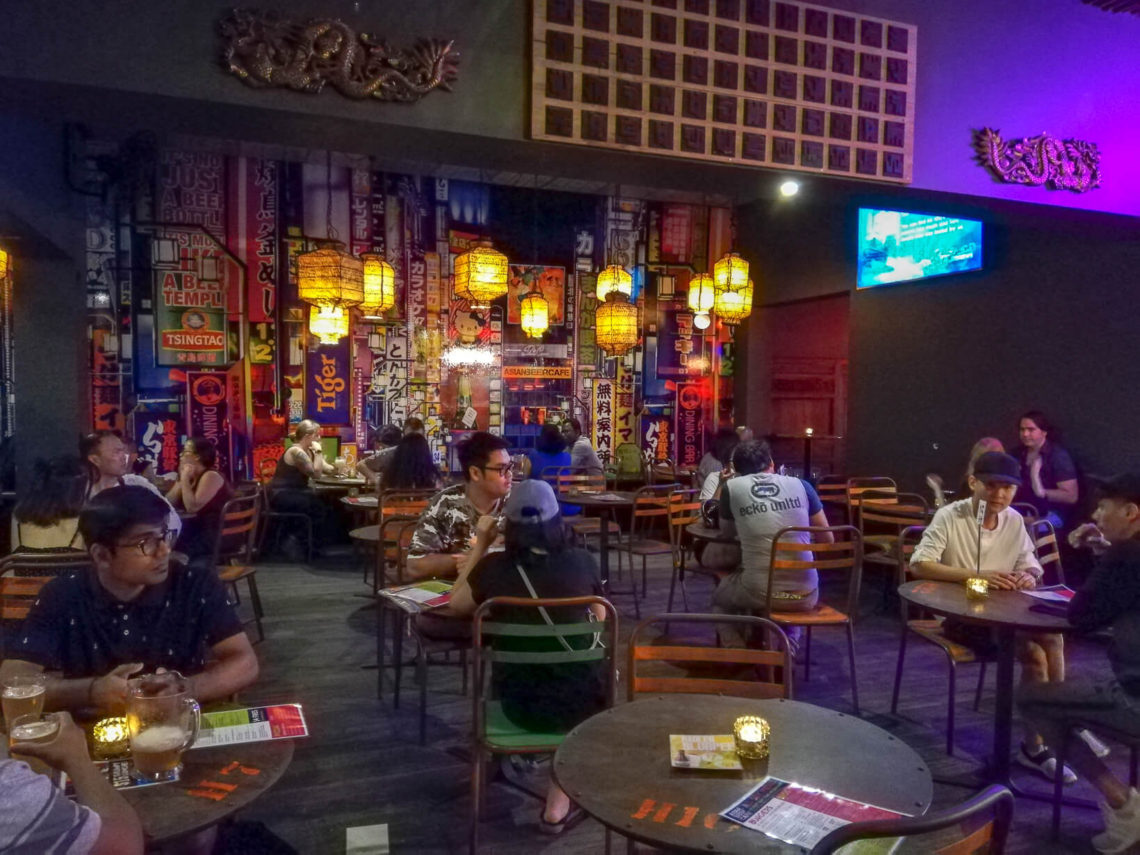 Not only is Asian Beer Cafe one of the best affordable restaurants Melbourne has to offer, the buzzing atmosphere, vibrant decor and excellent choice of budget food and drinks make it a backpackers dream. Head here between 4pm and 8pm for their Happy Hour menu, giving pints of house beer for $8AUD and gourmet pizzas for $5AUD. This is without a doubt one of the best restaurant deals Melbourne has to offer, and is a must visit bar if you love good food and great music.
We highly recommend the Snow White pizza, and of course a big jug of Sumo beer.
Melbourne Central, Third Floor
Opening times – Everyday 11am-1am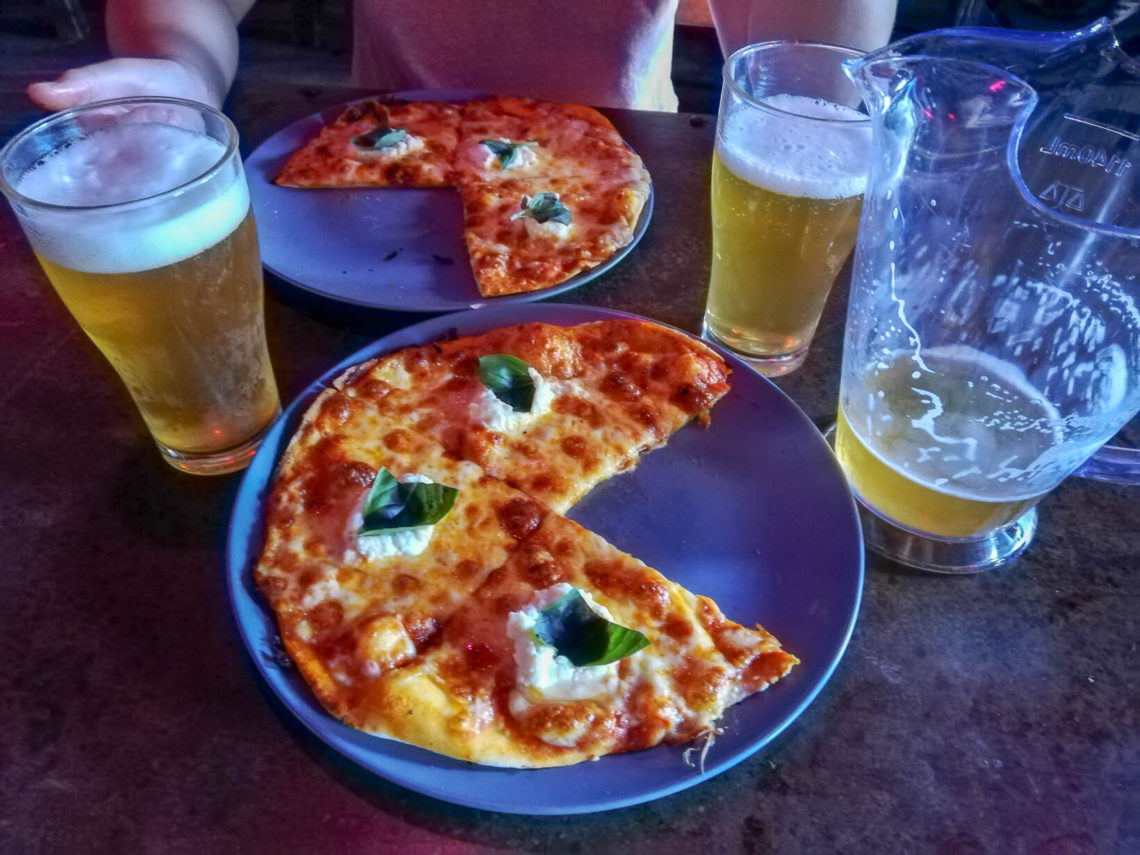 This list is just a tiny fraction of the number of amazing restaurants out there that we love and cherish around the beautiful city of Melbourne. We have never been to a city with such a wide range of pallets, choice, prices and quirky designs for restaurants, bars and cafes.
If you enjoy your food and drink, Melbourne is definitely a city that you will know and love, finding it easy to settle in and impossible to leave.
Before You Leave for Melbourne
Applying for an Australian Visa
If you have yet to leave for Australia then this is a section of interest for you. There are a LOT of different visa options for people arriving into Australia, from tourist visas to permanent residence visas. The most common visas, however, are the 3-month tourist visa and the Working Holiday Visa.
If you are only visiting Australia for a short period of time then a tourist visa is your best option. These are easily obtained and relatively cheap, costing roughly $140AUD, and allow you to stay in the country for up to 12months. These can be applied for on the government website here.
If you wish to work and travel in Australia, a working holiday visa is your best option. These cost around $480AUD and allow you to stay in Australia for up to 12months, whilst working and earning money to travel. This visa also gives you the opportunity to extend your stay in Australia by up to 24months by working in certain job sectors.
For all of the information you need to know about the Australian Working Holiday Visa, read our full guide over here. 
Download our FREE full guide to arriving in Melbourne and getting yourself set up. This includes how to setup a bank account, superannuation and so much more!
If you have visited Melbourne recently, let us know what you thought of the city in the comments below. What was your favourite restaurant? Where did the best dessert? What would you recommend for others? Let us know in the comments below.
We hope this Melbourne food blog has been helpful, and if you enjoyed it then make sure you check out the rest of our guides to Melbourne and Australia. Learn of all our best budget tips on how to travel the most expensive country in the world on little to no money, and fall in love with the land down under with us all over again.
Catch up with us on our social channels and tag us in your best Melbourne pictures so we can share them with the rest of our community.
Read Now:
This article may contain affiliate links that provide us with a small income. For more information read our Affiliate page.
---
Save this image to your Melbourne Pinterest board later!