On the shores of Loch Broom, sits a small port village in the Scottish Highlands, Ullapool. Ullapool is known to be one of the main tourist destinations in the Western Ross area in Scotland. 
This small vibrant and bustling town has everything for travellers to make their vacation in Ullapool a memorable one. From leisure to adventure and fabulous events to sublime nature to comfortable stays to a variety of food options, there is literally plenty of things to do in Ullapool that you can add to your North Coast 500 itinerary.
Ullapool is also listed among the top 10 outdoor destinations by Outdoor Fitness Magazine. Not only this, the town is often touted as an impeccable outdoor destination with Canadian-style adrenaline in summer and in winter, Scandinavian twinkle. 
With that being said, let's have a look at the list of all the best things to do in and around Ullapool for a guaranteed unforgettable holiday experience in this beautiful town. 
No time to read now? No problem, save a pin to your Pinterest board for later!
There are many great things to do in Ullapool and it the perfect place to add onto your NC500 if you are touring around the north coast of Scotland. In this guide we discuss the following in more detail.
Ullapool Hill

Summer Isles Cruise

Ullapool Museum

Sutherland Scenery

Rhue Lighthouse

Riverside Walk
Ullapool Festivals
Ullapool Golf Course
Ardmair Beach
Knockan Crag National Nature Reserve
Stac Pollaidh
Live Music at Celidh Place

Preparing for your trip to the NC500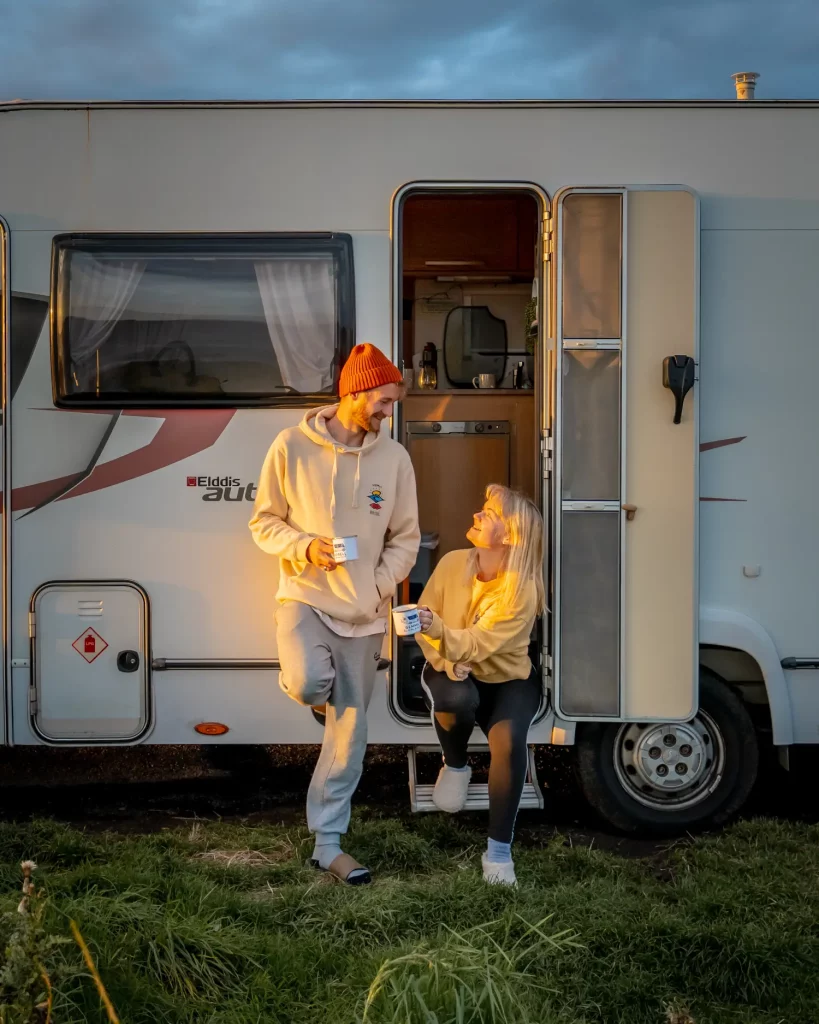 Things to Do in Ullapool
If you are on a trip to the North Coast region of Scotland, then Ullapool makes for a perfect destination to be added to your NC500 itinerary. There are many things to do in this region that you don't want to miss out on your trip!
Ullapool Hill
The list couldn't be started with any better attraction other than Ullapool Hill. This is a short but steep ascent up to the most beautiful views across Ullapool and Loch Broom. 
Along with that, you can capture the views of the surrounding countryside as well. The climb to the top of the hill is particularly gorgeous in the autumn season when the weather is pleasant and not too warm. The colours are also a reason to visit at this time.
There are two ways to get to the top of Ullapool Hill – one is the short climb and another one involves a steep drive. The highest point of the peak is 270m at the peak of Meall Mor. Along the route, there are a few benches where you can just take a break and savour the views and the ambiance of the surreal surroundings.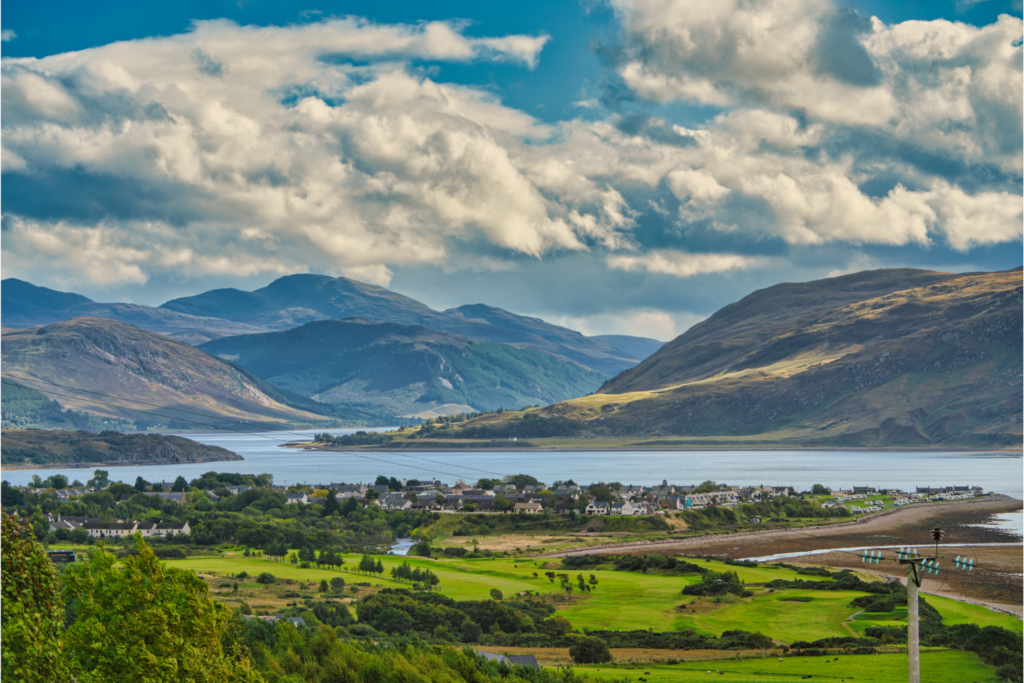 Summer Isles Cruise
Whilst in this part of Scotland, make sure to indulge in one of the most amazing activities in the area boat cruising around the Summer Isles. The cruise departs from the Ullapool pier and the whole experience lasts for around 2 hours. 
Make sure to check the weather beforehand and plan this particular activity on a bright sunny day for the best experience. Or in Scotland, if you can at least avoid the rain and wind then that is a bonus! A Summer Isles Cruise is one of the unmissable sights on the North Coast 500. 
You can rest assured on the cruise as there are plenty of options to just relax and take in the beautiful views as you cruise down the Lock Broom around the famous Summer Isles and back along the Peninsula of Coigach. 
On the ride, you will be taken to some of Scotland's best coastlines. Along with that, you will also get an opportunity to witness the rich wildlife of the region in dolphin and seal sightseeing. Make sure you also look out for a variety of seabirds including the white-tailed eagle. 
The knowledgeable guide that takes you out on the boat trip will tell you all about the scenery that surrounds you and the wildlife that you are seeing. A highlight of the cruising is when you enter the mouth of Cathedral Cave on Tanera Beag. This spectacular sea cave is also popular for diving.
The payment for the cruise has to be made in cash. So, it is highly advisable to carry the cash with you when you are going on the Summer Isles cruise.
Ullapool Museum
Ullapool Museum is undoubtedly one of the most popular tourist attractions in Ullapool. The museum takes you back to the time and tells the story of the early settlers of Loch Broom and their struggle to make the challenging environment their home. 
Ullapool Museum is not just only known for its exceptional display of exhibits but is also an architectural gem that still has its original features. At the Ullapool Museum you can expect to see a wide display of the social history of the region as well as information related to education & learning, the sea, crofting, and artifacts.
Drive around Sutherland
The north highlands are split into various different regions, Ullapool is located in Sutherland. Undoubtedly, it is one of the most beautiful parts of Scotland and is known for sheer diversity in its landscape which includes verdant greenery, vast plains, majestic mountains, and also gorgeous beaches. Sutherland was also the southern land of the Vikings. 
Head out for a drive and take in this beautiful landscape whilst you are visiting Ullapool.
Rhue Lighthouse
At the entrance of Loch Broom, there is Rhue Lighthouse, a perfect spot from where you can capture gorgeous sunset views. There are rocks around the lighthouse from which you can look across to the Beinn Ghoblach situated on the other side. 
You can easily reach this location by car. There is a parking spot up at the location and from there, the lighthouse is located at a distance of just 3-4 miles. Head on the A835 road heading north of Ullapool to reach the site. 
If you are seeking some movement then you can also choose to walk all the way up to the location from the town of Ullapool. The walk is around 6 miles.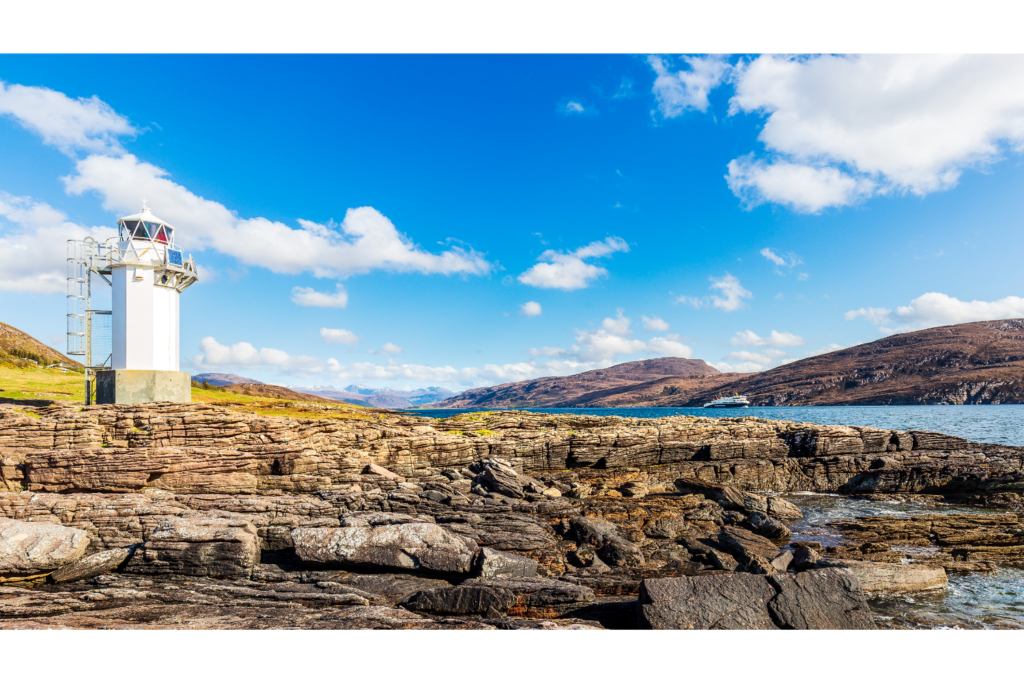 Riverside Walk
If you are looking for a simple and less tiring activity to do in Ullapool, then the Riverside Walk perfect. River Ullapool is one of the key highlights of this beautiful town and offers a beautiful opportunity for people to just stroll around the network of paths alongside the river.
This is certainly a peaceful escape from the the centre of Ullapool and you may even be lucky enough to witness some wildlife around the river.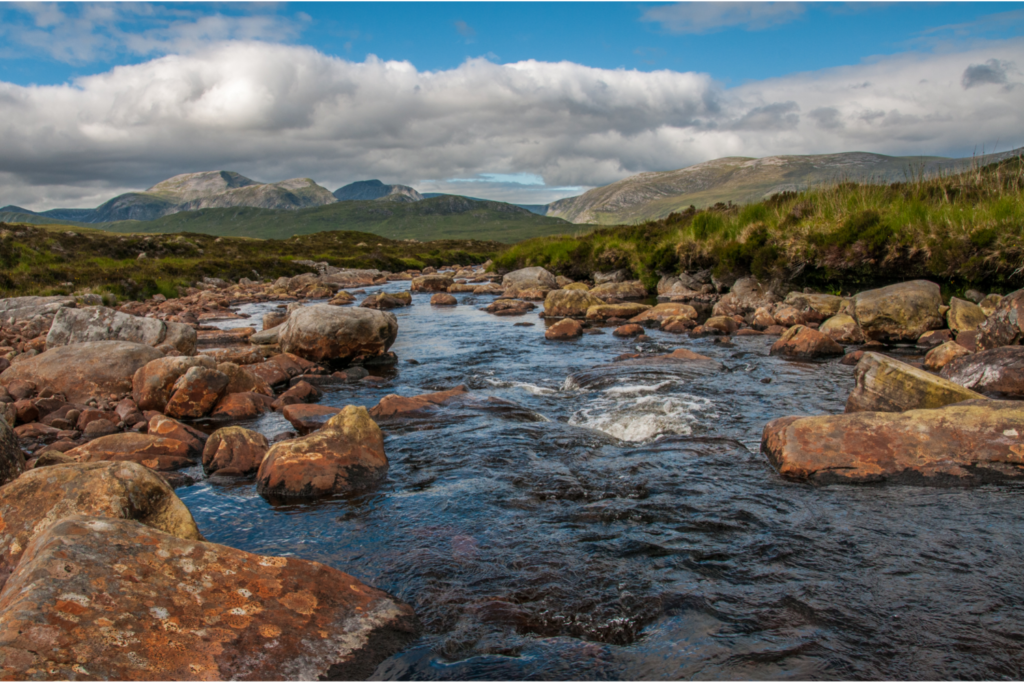 Ullapool Festivals
Ullapool hosts a number of events and festivities throughout the year. It is worth doing a little research on what festivals are going to be celebrated when you are in Ullapool. 
Being touted as the hub for festivals, comedy, performances, music, and other events, there is a festival in Ullapool every month starting from April to October. 
Below are all the annual events that are celebrated and observed in the town during these months:
Ullapool Dance Festival – April

Ullapool Adult Feis – April/May

Ullapool Book Festival – May

Elphin Music Festival – June

Ullapool Skiff Rowing Regatta – July

Gairloch Highland Gathering – July

Inverness Highland Games – July

Belladrum Music Festival Inverness – August

Assynt Highland Gathering (Lochinver) – August

Thunder in the Glens Aviemore – August

Loopallu Music Festival – September

Ullapool Guitar Festival – October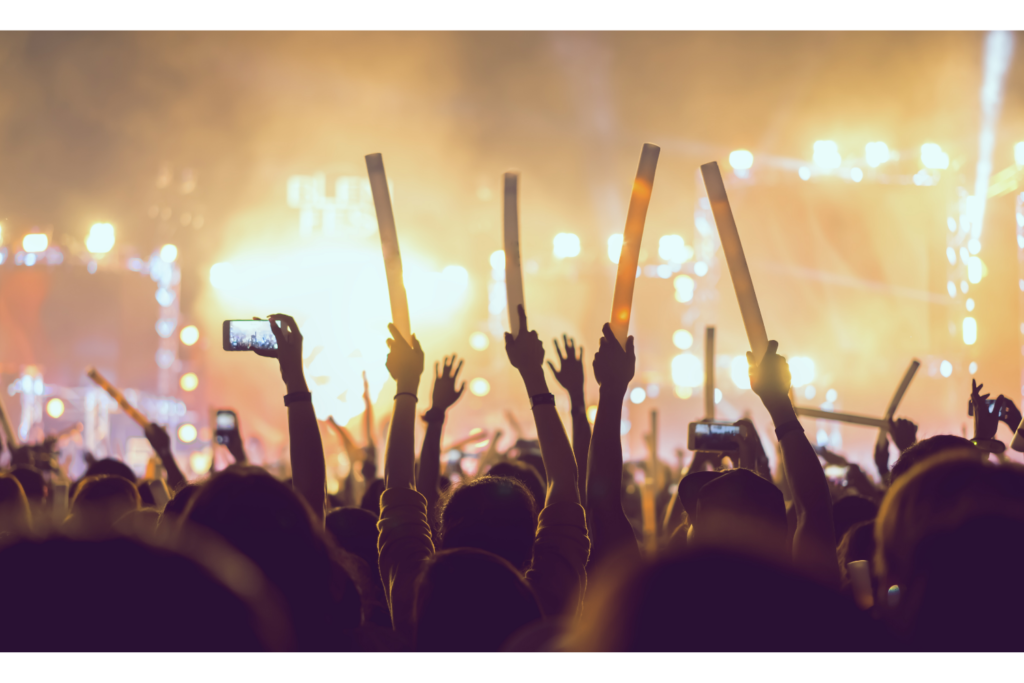 Ullapool Golf Course
If you are a keen golfer, then make sure you add golfing to your list of things to do in Ullapool. The village is home to one of the most beautiful golf courses in Europe, the Ullapool Golf Course. 
Ullapool Golf Course opened in 1997 and is located at a picturesque location on the shores of Loch Broom. If you wish to play, it is recommended that you book in advance.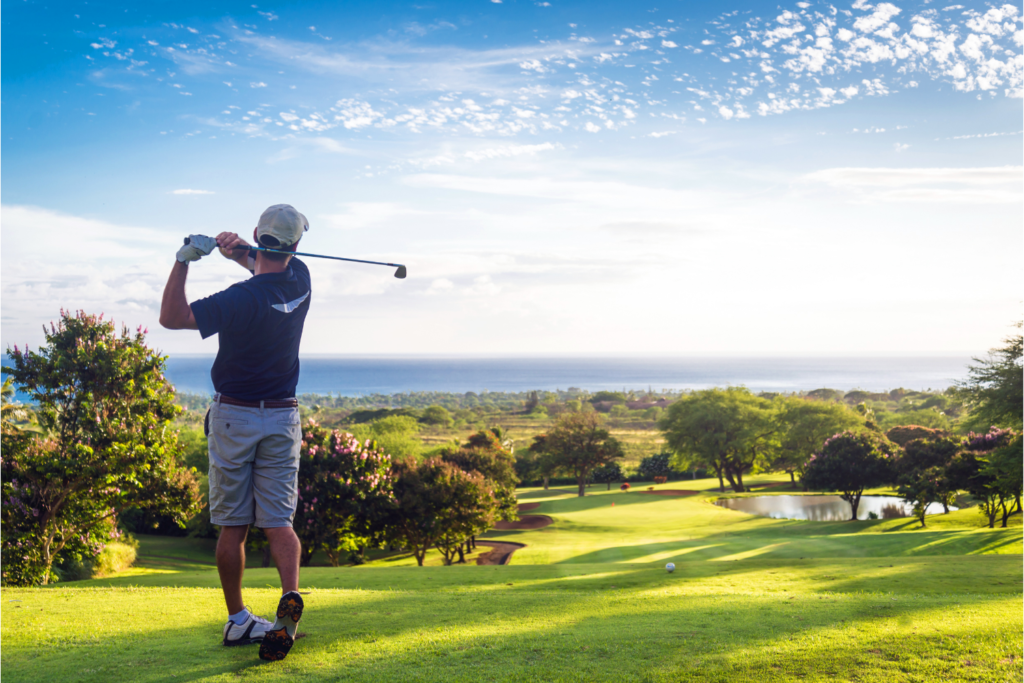 Ardmair Beach
As we mentioned that the town of Ullapool has a mix of everything when it comes to tourism. And so, here is another aspect of Ullapool tourism – Ardmair Beach. 
It is one of those locations in town where you can spend some quality time with friends, family, or even alone amidst a sublime setting. 
You can also plan a visit to this beautiful beach in the evening if you are craving some astonishing sunset views.
When you visit Ardmair Beach, make sure you look out for otters and seals. 
Along with tourists, the beach is also a popular spot amongst locals to bring their dogs for a walk.

This tourist spot is easily accessible by car and there is a parking spot adjacent to the bay. People also go camping here as there is a local campsite overlooking the beach for an amazing overnight stop.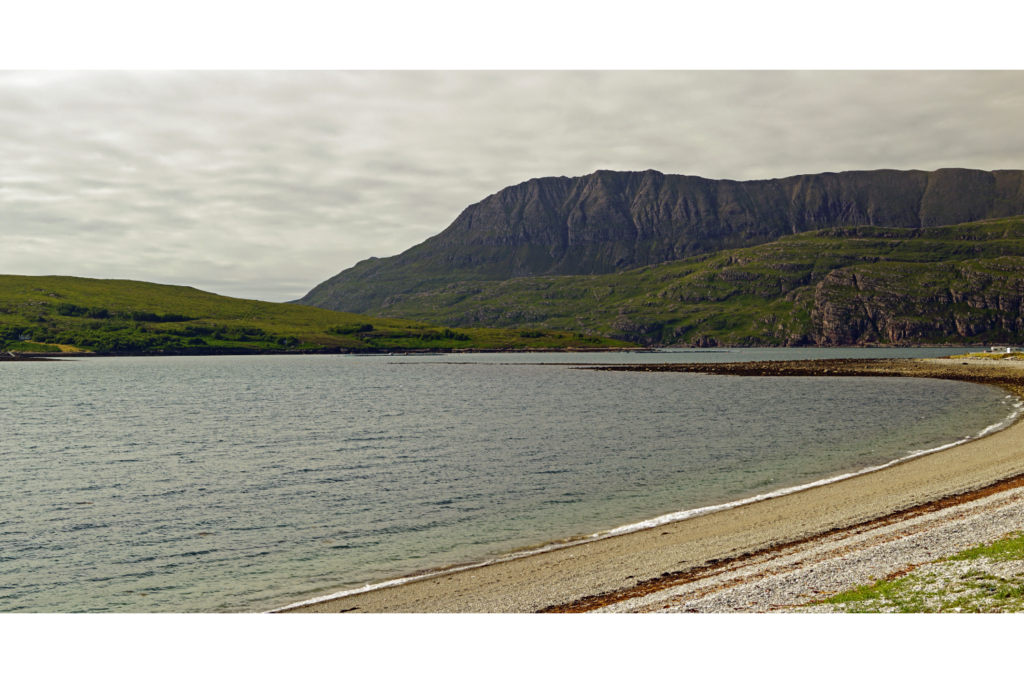 Knockan Crag National Nature Reserve
For those who love wildlife spotting, Knockan Crag National Nature Reserve is a must-visit attraction in Ullapool. Undoubtedly, the landscape around Ullapool is something that makes this place worth visiting. And if you want to know, the history behind the creation of such an astonishing landscape, then Knockan Crag National Nature Reserve is the place. 
There is a beautiful circular route through the reserve which is easy to cover for travellers of varying fitness levels. The crag is the key highlight of this place which was formed as a result of two continents crashing together. 
There are a number of ways to explore the reserve – Rock Room, Rock Route, and Rock Trails and Art. Knockan Crag National Nature Reserve is well maintained and at the site, you will see a small visitor centre, toilets, and a car park.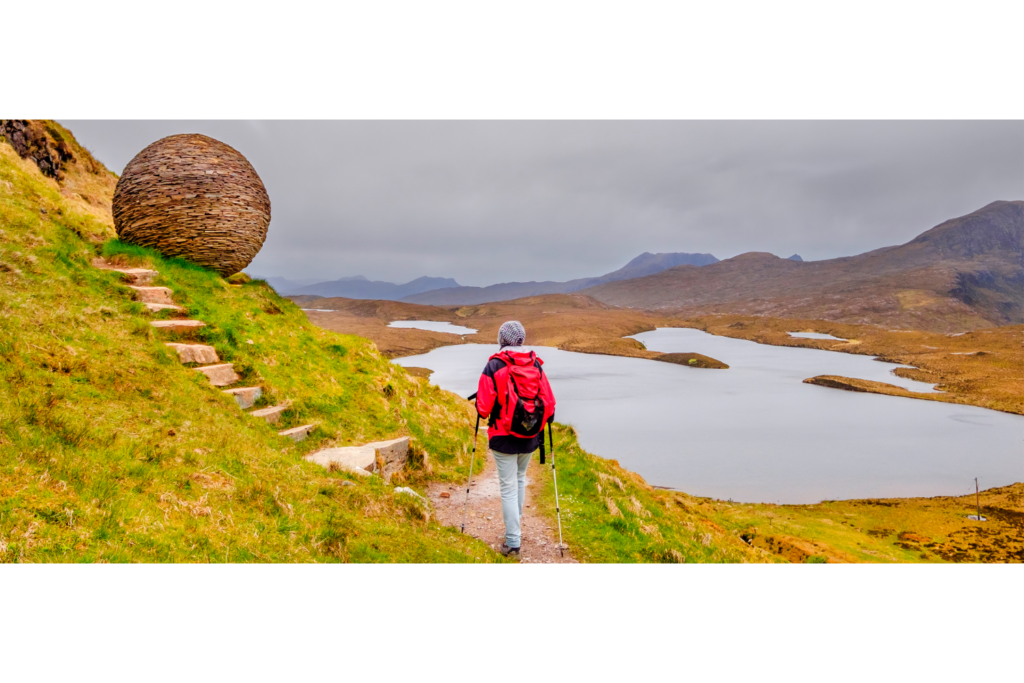 Stac Pollaidh 
There are many highlights in the north west of Scotland, however, one place which is definitely worth mentioning is Stac Pollaidh, also known as Stack Polly. The charm of this mountain is that even if you have visited it before, you surely want to do it again. 
Now talking about the geographical location of Stac Pollaidh, well, it is located 14 miles from Ullapool.
There is a circular trail that is quite steep in many spots and takes around 3 hours to reach the summit. The entire route offers great vistas over Assynt, the Summer Isles, and Achiltibuie to the north, south, and west, respectively. 
There are two summits of the mountain – the rocky ridge and the eastern summit. The easier of the two is the eastern summit and the path to the mountain is excellent making it easy to cover by walking. Whereas, the rocky ridge hike is quite steep and strenuous.
The summit sits at 613 metres.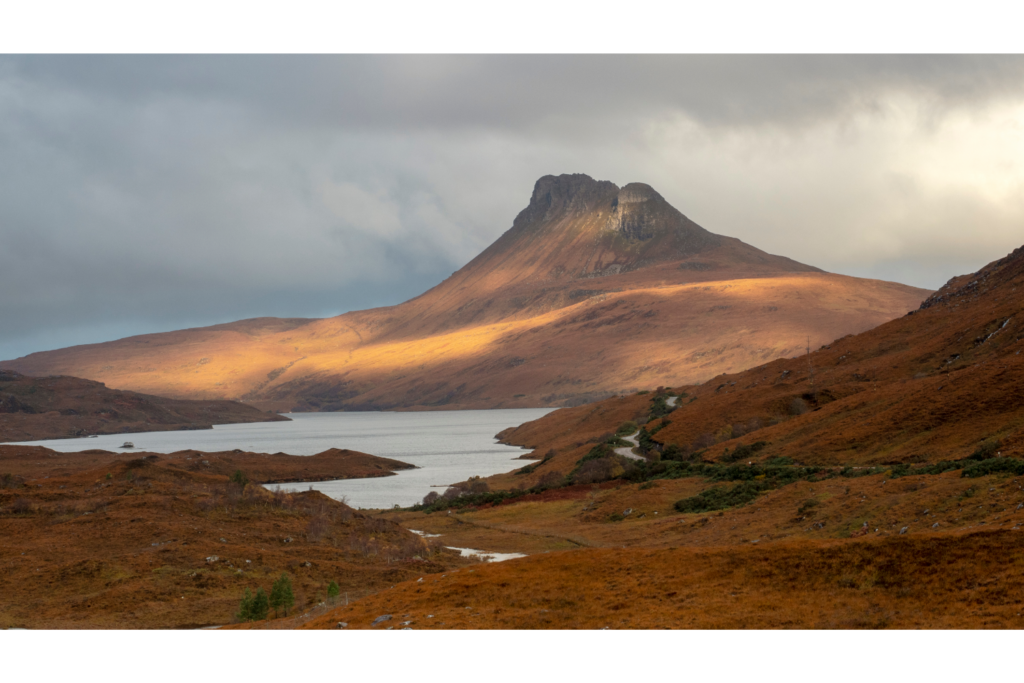 Live Music at the Celidh Place
The Celidh Place is a lovely cafe/restaurant in Ullapool serving up delicious food and drinks. If you are in Ullapool over the weekend, check out their live music schedule and enjoy some local talent whilst you are in the area.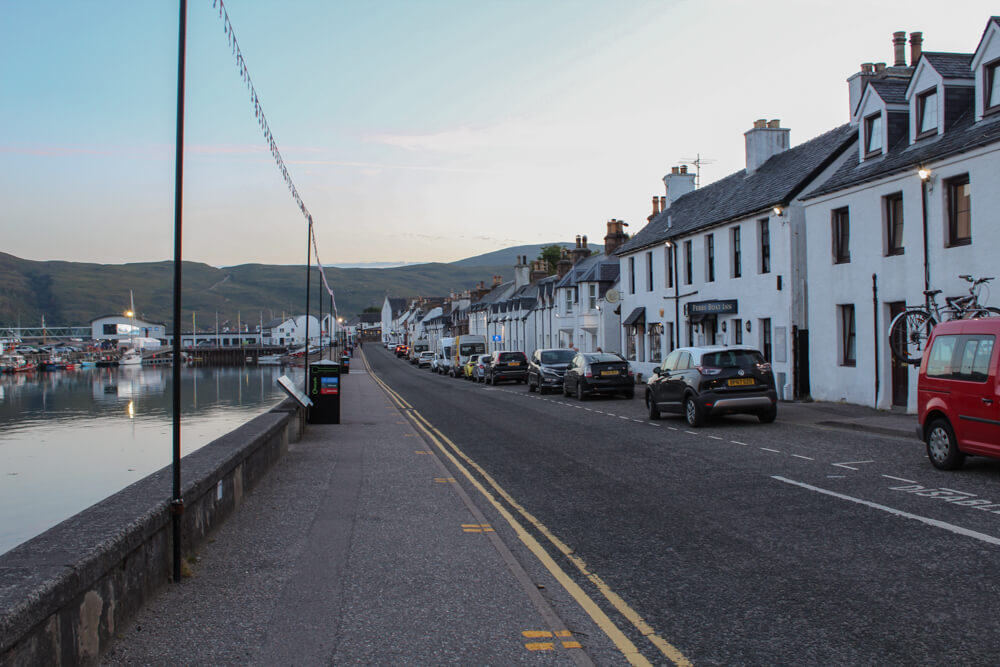 Before You Leave on the North Coast 500
Before you head off on your trip around the NC500, there are certain things you will need to get organised to ensure a smooth trip. These include how to get around the route, including being aware of single track roads, etc., what to pack for Scotland, where to stay along the route and what travel insurance to book.
Read more planning tips for the North Coast 500 in our full guide.
How Do I Get Around the NC500?
Given the remote location of the NC500 and the majority of the sights along the route, the best way to get around this road trip is by driving. There are of course other methods that are still popular, such as cycling and hiking, however, if you have a short amount of time on the route, neither of these are very suitable.
As for public transport, the use around the NC500 is understandably difficult due to how remote each location is, however, with the increasing problem of congestion along the route, this is a good option to research if you have time. If it is something that interests you, you can read a public formed itinerary of how to get around the NC500 by public transport over here.
If you are looking to rent a cosy, reliable, and luxurious campervan for your trip along the NC500, we highly recommend hiring through Spaceship Rentals. 
Browse the full range of vehicles on offer at Spaceship Rentals over here.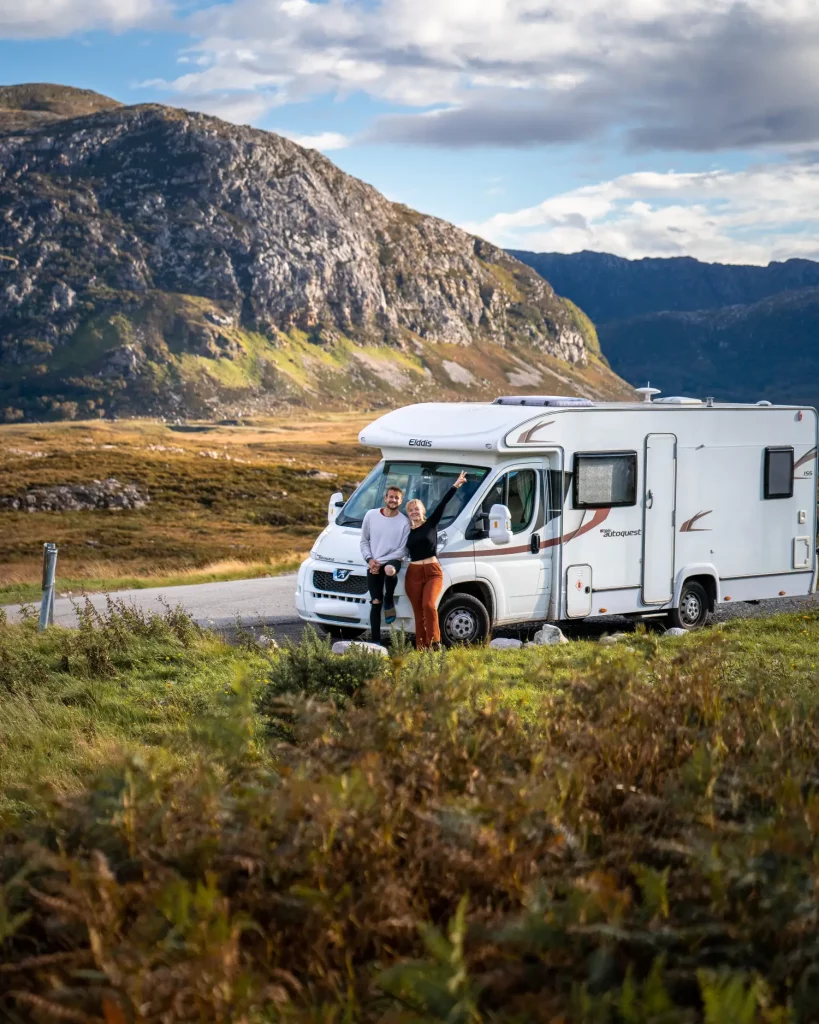 What Should I Pack for the NC500?
When it comes to packing for a trip along the NC500 there is one item of clothing that you are going to need all year round: a waterproof. It rains in Scotland on average 250 days a year, meaning that during your 7-day NC500 road trip you will probably experience at least a drizzle of rain. Due to this, the number one item on any Scotland packing list is a good waterproof jacket.
As for the rest of the year, the temperature in Scotland and the central heartlands is reasonably mild for most of the year. During the winter months, you will most likely experience snow, however, temperatures usually sit around freezing, so it is not too cold. For your reference, the average temperatures in Scotland are listed below during each season.
Spring (March, April, May) – 5-10 degrees C
Summer (June, July, August) – 15 degrees C
Autumn (September, October, November) – 5-10 degrees C
Winter (December, January, February) – 0-5 degrees C
As you can see, the weather never really gets above the teens, with anything over 25 degrees C considered a heatwave. The best way to pack for your trip to the highlands is with layers that can be added and removed as you need them. You will definitely need a hat and gloves during the colder months and will most likely need sunscreen to protect you on the long days in the open.
For our full list of items that we pack no matter where we go in the world, check out our full packing guides over here.
Given the beautiful sights and scenery that you are no doubt going to see around Scotland, we highly recommend packing a good camera for your trip. If you want to read more about the cameras we use and why we love them, check out the link below.
You can read what else we keep in our camera bag over here.
Where Should I Stay on the NC500?
The remoteness in the highlands of Scotland will leave you with little choice of accommodation in each location along the NC500, however, there are still enough options to choose from to ensure a comfortable trip. These are mostly in the shape of B&Bs, Airbnbs, converted cottages and other quirky accommodations.
Depending on how adventurous you are, there may be more accommodation choices than just the above, often with an even better view. Caravan and camping sites are abundant along the NC500, drawing camping enthusiasts from all over the world. For some of the most spectacular bedside scenery along the North Coast 500, we recommend packing a tent and getting in touch with nature for the week.
As we travelled along the North Coast 500, camped in our trusty Vango tent on a mixture of campsites and wild sites. Wild camping is a fantastic way to enjoy the beauty of the highlands, however, it must be done respectfully. Read our full guide to Wild Camping if you wish to give it a go so you know everything you need to for a comfortable and sustainable trip.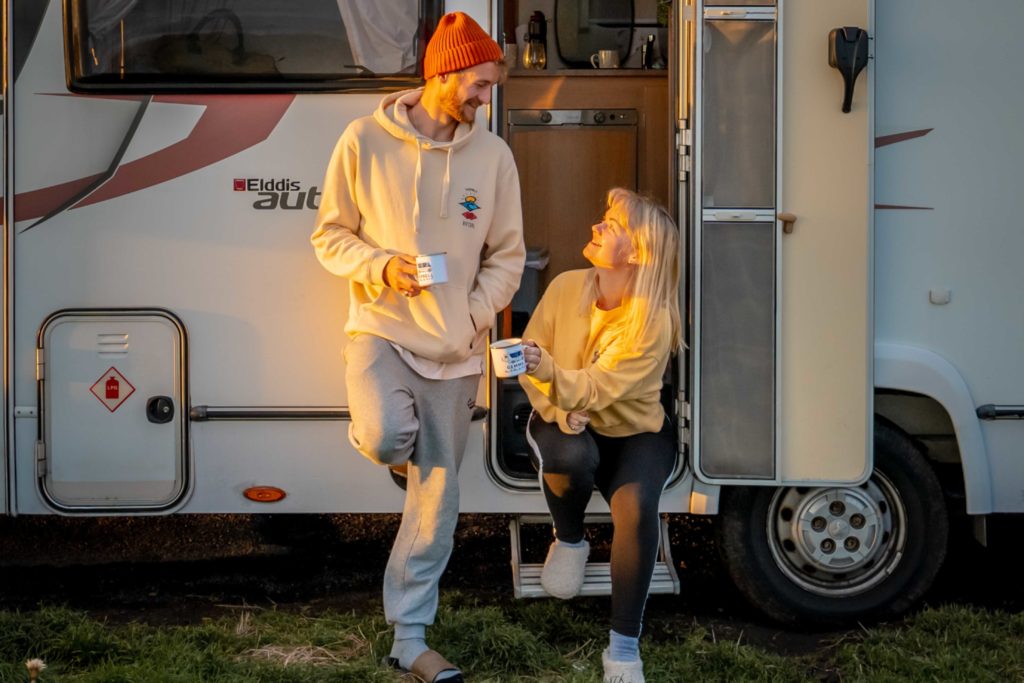 What is the Best Travel Insurance?
I know travel insurance is the least enjoyable thing to purchase and look at when you're planning a trip, however, you wouldn't want to be without it in the event that something happened. Accidents can happen anywhere and the extortionate medical bills will ruin your trip if you are not covered.
To ensure you have a stress-free trip with no worries about potential medical bills, make sure you cover yourself when you travel. We can recommend using SafetyWing, a backpacker-friendly and cheap insurance company that provides good coverage and support. It is also nomad-friendly, unlike most other insurance companies, meaning you do not need to worry about being out of your home country for too long.
Get a quote for your travel insurance right here and get covered!
Best Time to Visit Ullapool
Since Ullapool is a northern highland town, it is a wise call to check the weather beforehand. The town witnesses oceanic weather that makes the temperature quite cool yet mild throughout the year. However, rainfall is prevalent throughout the year. 
The best time to visit Ullapool for dry weather would be in the month of April and lasts until September. This is the time when the town witnesses lesser rainfall than the remaining months of the year. The average temperature during this time ranges from 13-14 degrees celsius. 
The rainy season isn't ideal to visit Ullapool at all as rainfall is particularly heavy during the season which starts from October and lasts until March. The temperature during these months varies between 3 and 4 degrees celsius and a lot of attractions will be closed during this time.
So there you have it, all of the best things to do in Ullapool, including mountains, wildlife,  views, and beaches. If you have visited Ullapool recently, let us know what you thought of the sights listed above, or if you have any suggestions let us know in the comments below.
As always, sharing is caring so make sure to share this photo guide with your family and friends and inspire them to head off on their own North Coast 500 adventure. If you are planning the trip for yourself, make sure you have a look at the rest of our Scotland content for more inspiration to our beautiful home country.
When you set off on your own adventure, be sure to tag us in your photos on Instagram and we will share them with the rest of our community. In the meantime, why not follow us over there to see what we are currently up to and keep up with us on our Instagram Stories.
Now Read:
This article may contain affiliate links that provide us with a small income. For more information read our Affiliate pageUllapoo
Pin this image to your Scotland Pinterest board for later