Sitting just south of the famous Loch Ness, Aviemore acts as a portal to the highlands and beyond. This quaint yet vibrant town has always had a special place in both Gemma and I's hearts. As children, we would frequently visit here on holidays.
Now believe it or not, Scotland CAN actually have quite spectacular summer weather (even if it is for only one day..). If you are planning a vacation to the north of Scotland then you will need to know all about Aviemore's top five summer activities!
Whenever Gemma and I visit our northern retreat, it has always been during Easter or the winter. During these times it has seemed that the snow has sat enshrined upon the tops of the mountains, and the weather system around us is incredibly temperamental. However, on our most recent trip we were blessed with one of Scotland's most spectacular heat waves. This made our trip a tad different from usual! Here is what we got up to!
If you are heading here for your own adventure and need help with what to pack, read our packing guides here! Take the worry out of your next trip.
No time to read now? No problem, save a pin to your Pinterest board for later!
Aviemore's Top Five Summer Activities
Watersports at Loch Morlich
This is a hugely popular activity for people of all ages in Aviemore. The beautiful loch sits amongst the ancient Rothiemurchas forest and is overlook by the Cairngorm mountain range. Surrounded by towering mountains and mystical forests, Loch Morlich is the perfect spot for a day out in the sunshine.
Whether you are more inclined to spend your day relaxing on the beach, walking along the water's edge or taking the plunge and getting wet, Loch Morlich has it all. The huge range of watersport available includes kayaking, sailing and paddle boarding. For just £20 you can rent a two person kayak, all buoyancy aids included.
To see a full list of prices, check out their website here.
If you wish to purchase a SUP of your own, we can highly recommend looking at the equipment that BlueFinSUP have to offer. With a huge range of new, second-hand, big and small SUP sets on offer, they are sure to have the perfect match for you, no matter what your taste may be.
Visit the Highland Wildlife Park
About a half-hour drive south from Aviemore is the famous Highland Wildlife Park. This sanctuary is home to the one and only Hamish, the baby polar bear. This park has been all over the news in recent days due to it being home to the first polar bear born in the UK in 25 years.
But that isn't all that you can learn about and fall in love with. The Highland Wildlife Park has a huge range of endangered species that are protected and sometimes rehabilitated into the wild.
For £17 you can have access to the park for an entire day, all of which will be required if you want to see as much of the animals as possible. Feeding and education shows happen regularly between 9am and 2pm, and are the perfect way to learn about and appreciate the beautiful creatures, and the work the park does to help them. Huge thumbs up from us!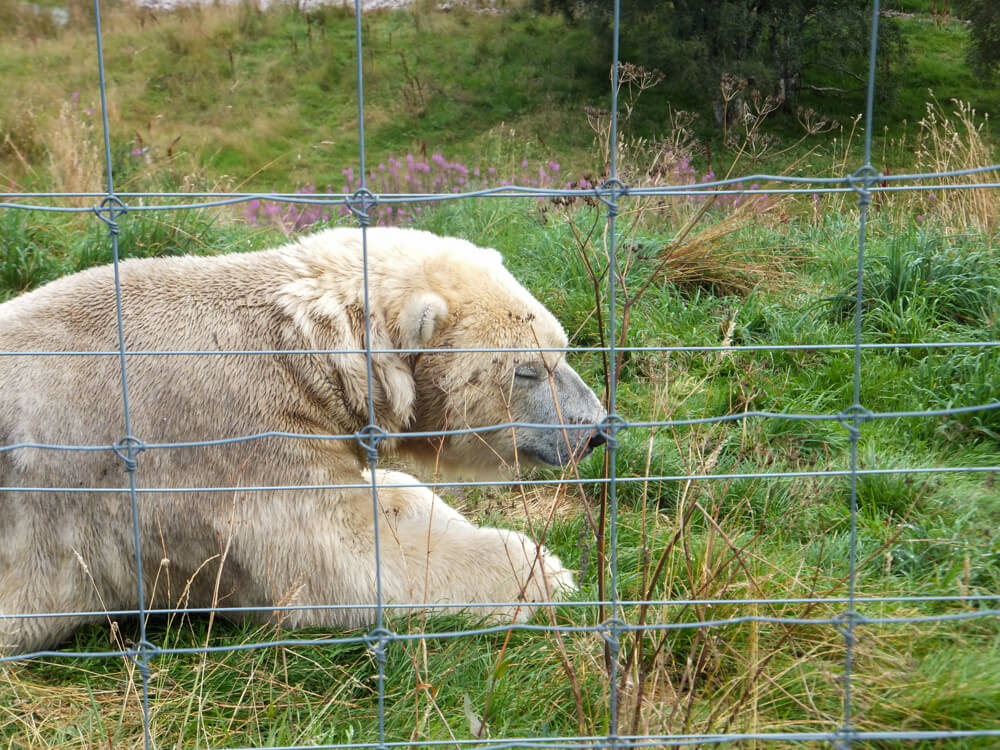 Beer Tour at the Cairngorm Brewery
A relatively new activity for us, and definitely one we will be repeating, is the Cairngorm Brewery tour in Aviemore town centre. If you are into your beer (or just fancy a cheap drinking session) this is the ultimate day out for you! For just £5 you will get a tour of the small brewery floor by one of the master brewers, followed by a tasting session of roughly 8 of Cairngorm Brewery's fresh beers.
In the words of the tour guide himself: "Pay £5, show up for 2 hours and get sloshed." Sounds perfect!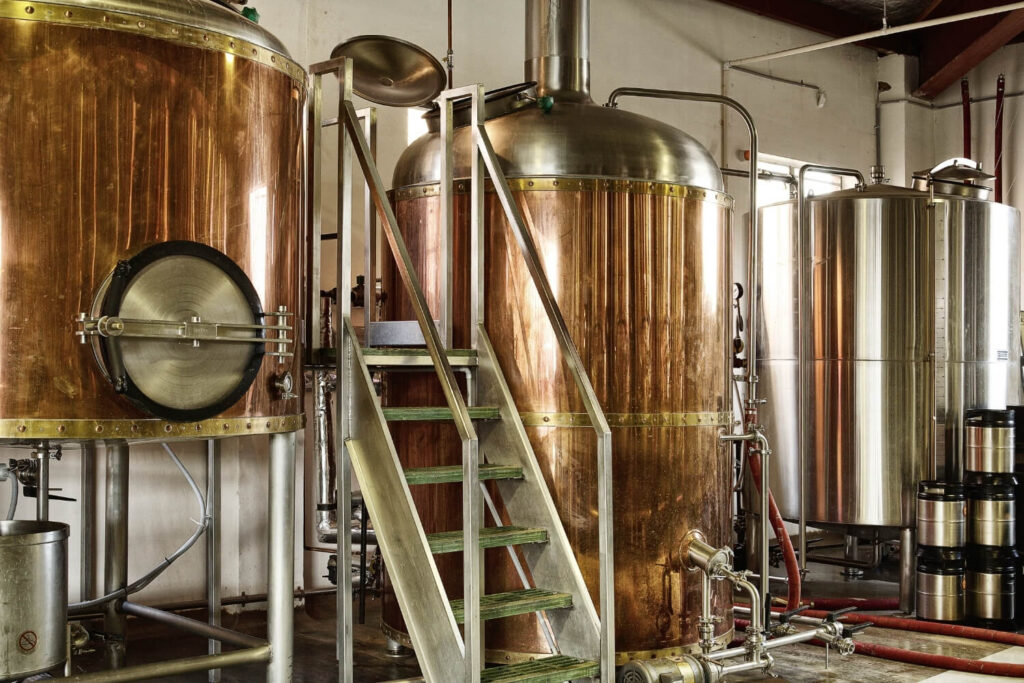 Get Out on the Hills
Of course, any outdoor enthusiast will agree that sometimes the best summer activity is the cheapest; getting into the hills and exploring! The number of walks and hikes in the area surrounding Aviemore is staggering, you could nail a new Munro every day for weeks without getting bored!
The best bit about Aviemore is the huge range of walks that are available, suitable for all ages and levels of experience and fitness. From beginner nature walks, to full-day Munro-baggers, you are bound to find the right walk for you in Aviemore.
Visit the UK's Highest Restaurant
On a particularly spectacular summer's day, the view from the Cairngorm Ski resort is absolutely phenomenal. For £13.90 you can ride the monorail train to the top of the mountain range and enjoy the unforgettable views from the Ptarmigan Restaurant.
This restaurant sits on one of the peaks of the Cairngorm ridge, making it the highest restaurant in the UK at 1097m!
The funicular railway has had a rather turbulent past, opening initially in 2001 before closing again in 2018 due to it needing repairs. It is scheduled to open again in 2021, hopefully for good.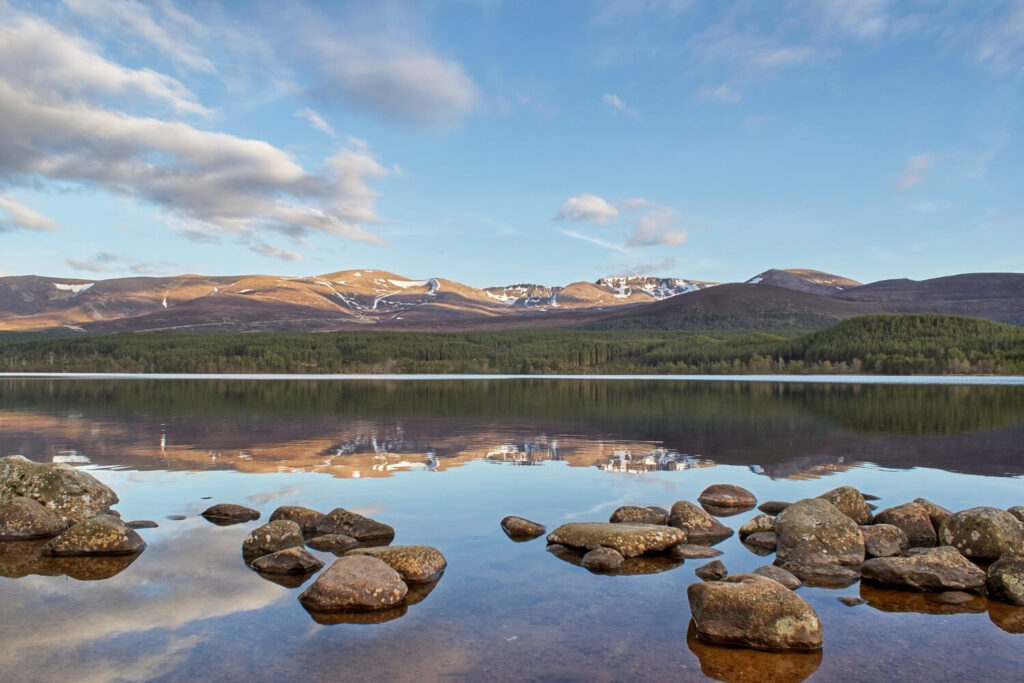 Get on Your Bike
There are a huge number of cycle paths that snake their way around the remote forests of the Cairngorms, leading to and from Aviemore. As a result, cycling in Aviemore is becoming more and more popular for all skill levels. 
If you don't have a bike of your own, rentals are available all across the Aviemore region. You can rent either in the town centre of Aviemore or on the outskirts, such as at the Rothiemurchus visitor centre. 
You can view the complete list of bike trails around the Rothiemurchus region by clicking here.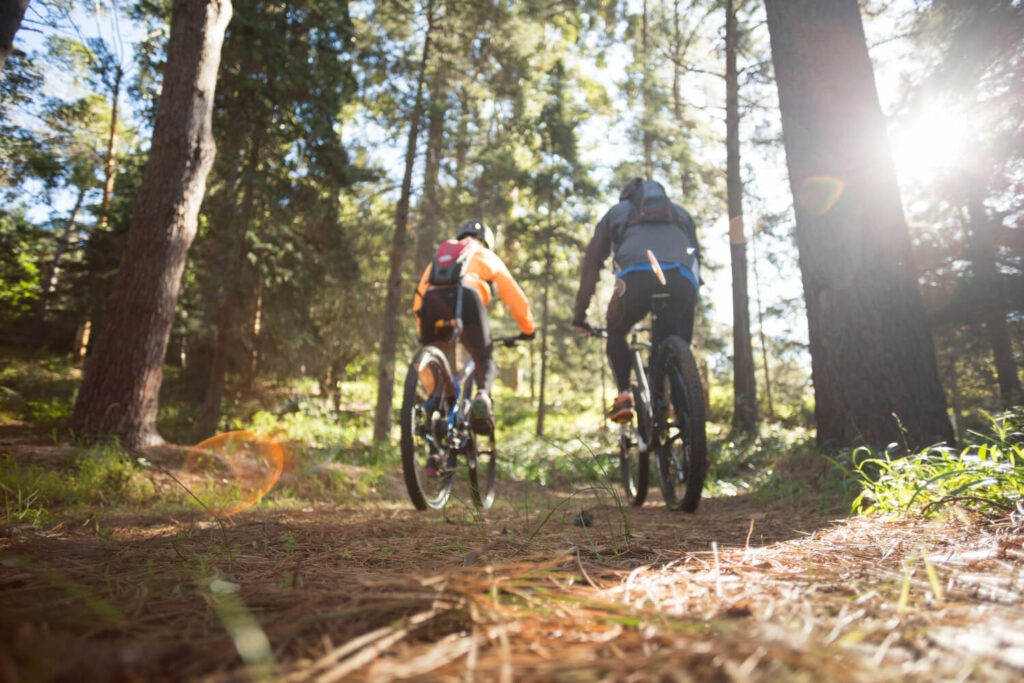 Prove Your Nerve with the Adrenaline-Pumping Activities
All around the stunning landscape of the Cairngorms, you will found a host of activities and sports that are sure to get your adrenaline pumping. Try your hand at some off-road quad-biking, climb the treetops in the Rotheimurchus adventure course, or heading slightly further south to the town of Pitlochry, you can throw yourself from the belly of a bridge. 
Our favourite activities in the area are with the adventure sports enthusiasts Highland Fling. Located on the banks of River Garry, this company gives you the opportunity to jump off a 40m bridge in the beautiful surroundings of the Scottish highlands. 
Read our full guide to the HighlandFling bungee jump, as well as the other activities they offer such as the free-fall swing, the treetop zipline and the quad-biking experience.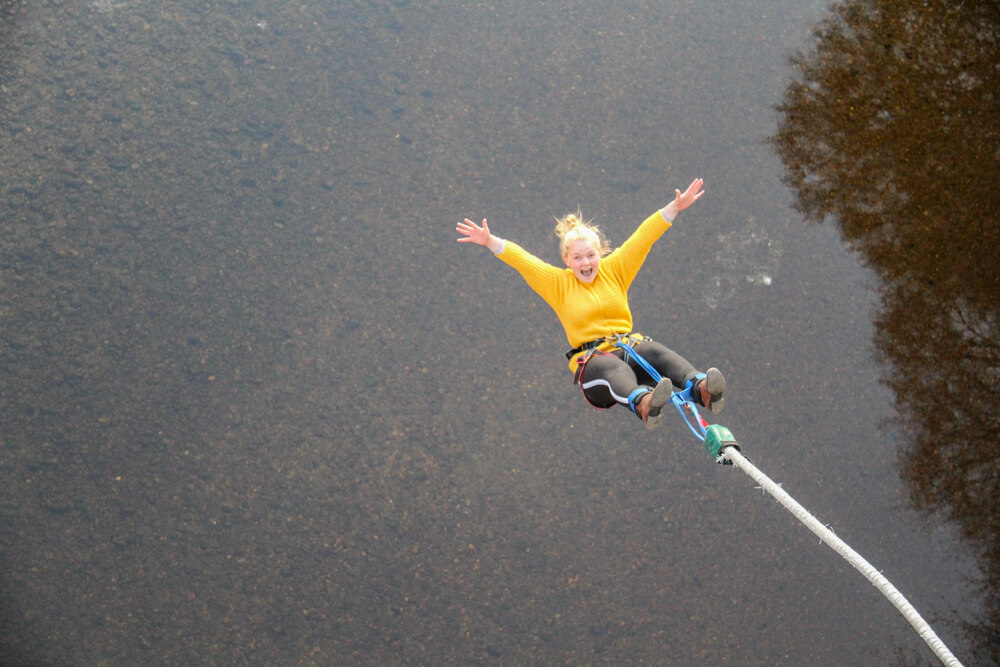 Before You Leave for Aviemore
Before you head off on your trip to Aviemore, there are certain things you will need to get organised to ensure a smooth trip. These include how to get around the route, including being aware of single track roads, etc., what to pack for Scotland, where to stay along the route and what travel insurance to book.
How Do I Get to Aviemore?
Aviemore has become the hub of the Highlands, with many people visiting all year round. The easiest way to get to Aviemore would be to drive as that will make it easier to get around when you get there. However there is always the option of getting public transport. Both trains and buses stop in Aviemore.
If you are looking to rent a cosy, reliable and luxurious campervan for your trip to Aviemore, we highly recommend hiring through Bunk Campers. We toured with these guys around the up-and-coming Heart 200 road trip in Scotland's central highlands and could not believe the comfort and customer service we experienced with their vans.
Browse the full range of vehicles on offer at Bunk Campers over here.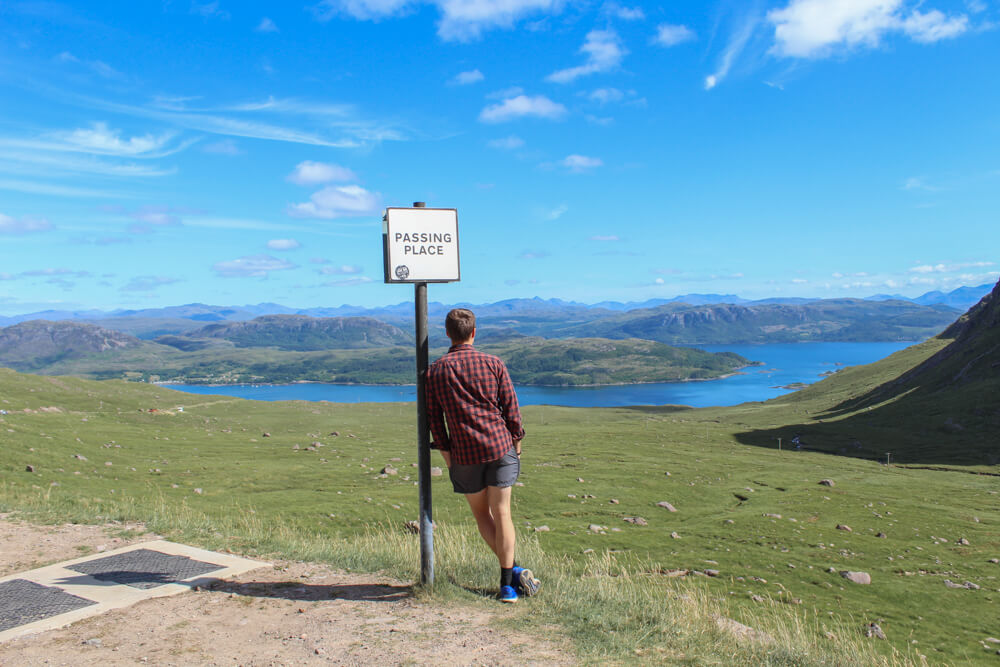 What Should I Pack for Aviemore?
When it comes to packing for a trip to Aviemore there is one item of clothing that you are going to need all year round: a waterproof. It rains in Scotland on average 250 days a year, meaning that during your trip to Aviemore you will probably experience at least a drizzle of rain.
Due to this, the number one item on any Scotland packing list is a good waterproof jacket. If you are travelling in winter to Aviemore, it is also highly likely you will experience snow so we would recommend packing plenty warm clothing and waterproof shoes.
As for the rest of the year, the temperature in Scotland and the central heartlands is reasonably mild for most of the year. During the winter months, you will most likely experience snow, however, temperatures usually sit around freezing, so it is not too cold.
For your reference, the average temperatures in Scotland are listed below during each season.
Spring (March, April, May) – 5-10 degrees C
Summer (June, July, August) – 15 degrees C
Autumn (September, October, November) – 5-10 degrees C
Winter (December, January, February) – 0-5 degrees C
As you can see, the weather never really gets above the teens, with anything over 25 degrees C considered a heatwave. The best way to pack for your trip to the highlands is with layers that can be added and removed as you need them. You will definitely need a hat and gloves during the colder months and will most likely need sunscreen to protect you on the long days in the open.
For our full list of items that we pack no matter where we go in the world, check out our full packing guides over here.
Given the beautiful sights and scenery that you are no doubt going to see around Scotland, we highly recommend packing a good camera for your trip. If you want to read more about the cameras we use and why we love them, check out the link below.
You can read what else we keep in our camera bag over here.
Where Should I Stay in Aveimore?
There are many accommodation options in Aviemore, however due to how busy this small town is, we would recommend booking in advance.
Luxury – MacDonald Morlich Hotel is a beautiful hotel in the Cairngorm National Park with 7 bars and restaurants on site as well as leisure facilities. There is even an onsite cinema and a championship golf course nearby.
Book your stay at MacDonald Morlich Hotel here.
Mid-range – The Cairngorm Hotel is located in the heart of Aviemore and is perfect if you are wanting to stay local to bars and restaurants in the town. Each morning a full highland breakfast is available to guests and there is a bar and restaurant onsite for your needs.
Book your stay at the Cairngorm Hotel here.
Budget – The Aviemore Youth Hostel is situated in the town of Aviemore and in the perfect location for a walk into town or a walk to the mountains. There is a range of facilities including private rooms and dorms, a lounge area and a self-catering kitchen.
You can book your stay at the Aviemore Youth Hostel here.
Camping is also extremely popular in Aviemore. There are a number of campsites in the area such as High Range and Rothiemurchus Camp and Caravan Park.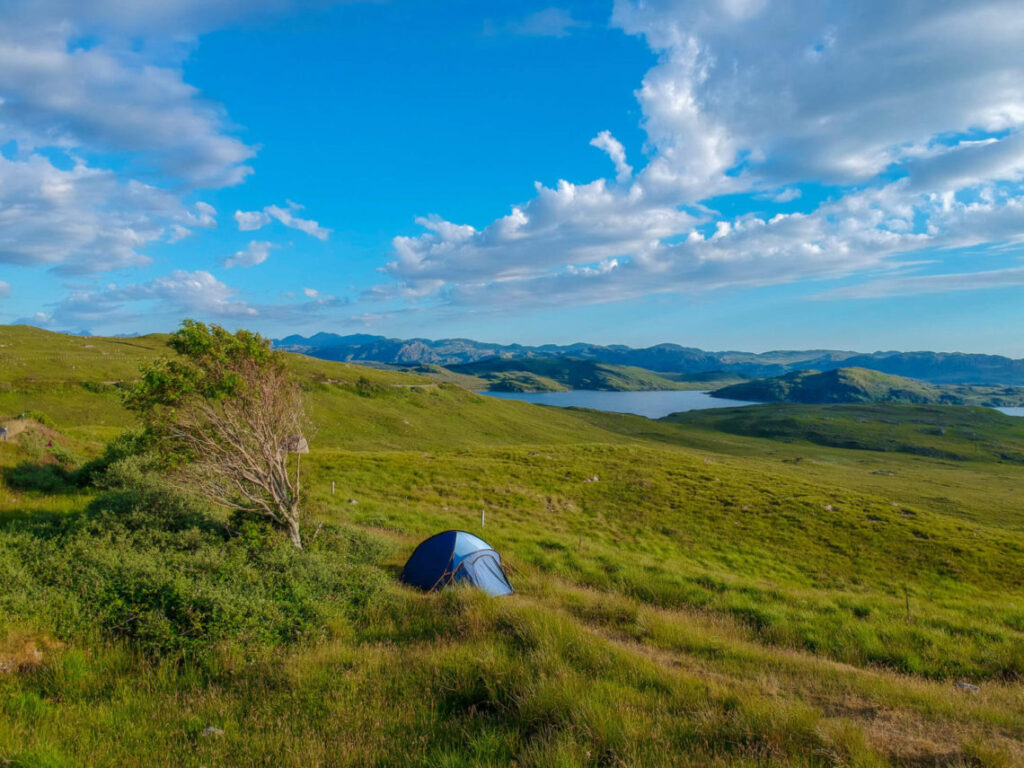 What is the Best Travel Insurance?
No matter what type of adventure you are heading on, whether it is a mountain adventure or a relaxing beach destination, one thing we all need to be aware of is that accidents can happen. The last thing you want is for an unexpected medical emergency to ruin your trip of a lifetime. Luckily, that is what travel insurance is for.
Whenever we travel abroad, we get covered with World Nomad's Travel Insurance, a reliable, friendly and extremely affordable method of covering yourself on any adventure. With years of experience working for backpackers around the globe, the service they provide is perfect for whatever type of trip you have planned.
Get covered for your next trip and get a quote from World Nomad's right here.
So there you have it, a guide to the top activities that can't be missed in Aviemore this summer. If you have visited Aviemore recently, let us know what you thought of the walks in the area or the other amazing activities you have done. If you have any suggestions let us know in the comments below.
As always, sharing is caring so make sure to share this photo guide with your family and friends and inspire them to head off on their own Scottish adventure. If you are planning the trip for yourself, make sure you have a look at the rest of our Scotland content for more inspiration to our beautiful home country.
When you set off on your own adventure, be sure to tag us in your photos on Instagram and we will share them with the rest of our community. In the meantime, why not follow us over there to see what we are currently up to and keep up with us on our Instagram Stories.
Now Read:
This article may contain affiliate links that provide us with a small income. For more information read our Affiliate page.
---
Pin this image to your Scotland Pinterest board for later