Any backpacker worth their weight in salt knows that when it comes to accommodation on the road, hostels are the only way to go. The level of flexibility available for a night in a hostel is incredible. Options range from shoestring hideaways with 20 beds per room, to 5* beach front hotels, as well as everything in between. That is why we decided to give you guys our Ultimate Guide to Hostels for your next adventure!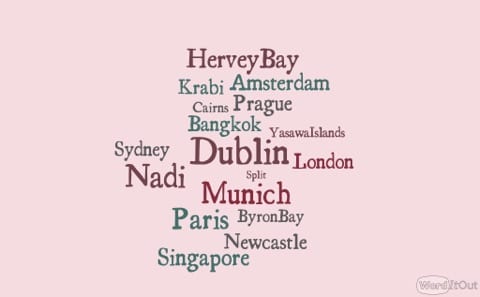 Since our first adventure together in 2012, our travels have taken us to hostels spanning 3 continents, resulting in an incredible number of unforgettable stories to tell. It is for this reason, as well as all the reasons below that we would recommend a hostel life over any fancy hotel you can show me. Our first choice for hostel bookings is Hostelworld, due to its worldwide coverage and easy interface.
Our guide will discuss the main reasons why your next stay MUST include a hostel, as well as how to pick the best one and what to pack to ensure an adventure you will never forget.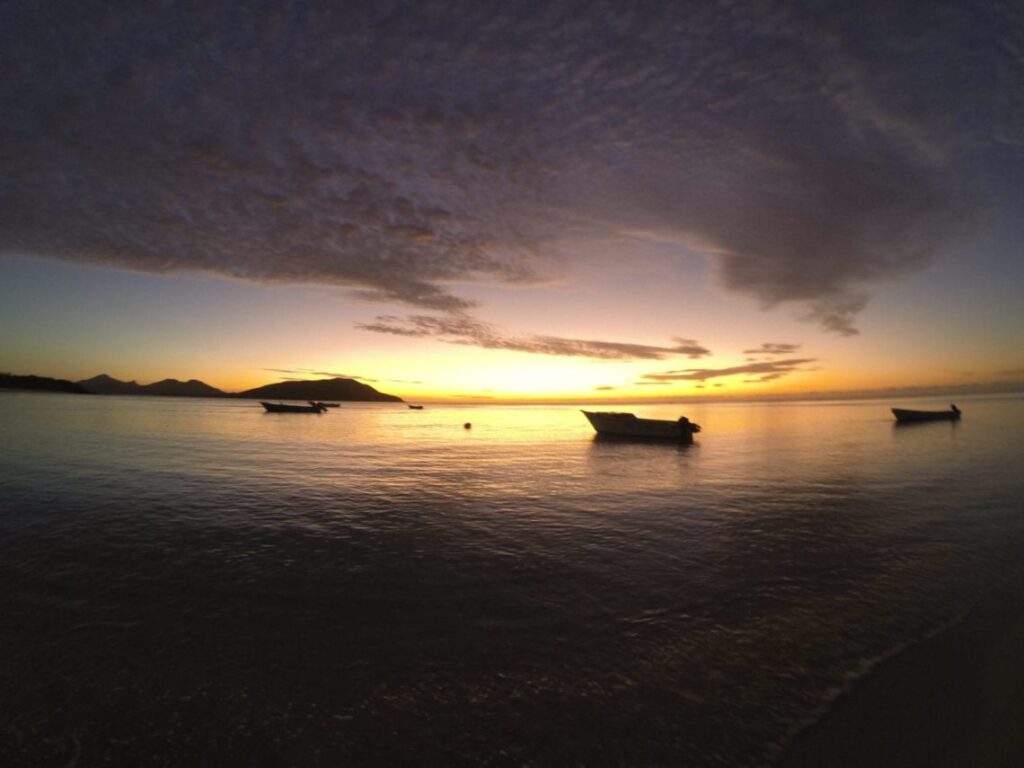 Why Choose a Hostel?
So why would you choose the seemingly riskier option of hostel life? Just think of all the horror stories you have heard, both from Hollywood and from your friends! Now take all those stories and stick them straight in the bin. Let's clean the slate and start from fresh when it comes to the reputation of hostels, it's not 1970 anymore and just like everything else the quality of hostel you can find now is 100 times better than what it once was.
If you have an adventurous soul then choosing anything other than a hostel is the boring and easy thing to do, never live life in your comfort zone! Here are my reasons for why hostels are the ONLY way to stay whilst on the road.
Price
The main reason I choose hostels over any other form of accommodation is the reliability that whatever option you choose, be it shoestring 20 bunk room or 5* luxury private, you are pretty much guaranteed a cheaper stay than the hotel equivalent.
When I am choosing my bed for the night, I more often than not find the best options happen to be the cheapest as well. A fancy hotel room seems like the dream for most backpackers, all the travel videos show a huge room with skyline views and a Jacuzzi filled with beer. However when was the last time you went to a new and exciting city, and thought "this hotel room is really nice, let's just stay here all night and not go out"? My point is your accommodation is simply a place you rest your head and nothing more, so as long as the pillows are fluffy and the mattress firm you're not going to care about the crystal chandelier once the lights are off.
If money if something that, like us, you are constantly stressing over, then check out our Money Saving Tips! This will get you on track for your next adventure pronto.
Added Extras
Meal inclusions
A key benefit of hostels to any budget backpacker is the high chance of a free breakfast being included with the room price, usually in the form of a continental breakfast of fresh bread, cheese and meats. This can massively reduce the cost of your trip, meaning a longer adventure, exciting activities or best of all more beer!
Our hostel in Amsterdam, the Lucky Lake hostel, provided amazing "blenis" (mini pancakes) as well as all the toppings you could need. A hostel I visited in Prague offered free BBQs on Tuesdays and Thursdays, as well as incredible happy hour prices.
Organised Activities
Anyone who has travelled alone will definitely know the feeling, you've just arrived a new, strange city and you don't have a clue how you are going to make friends. Fear not! The hostel you are booked at is holding a beer pong tournament followed by the weekly pub crawl! This is an incredibly important feature for solo travellers, or even just those who like to socialise with other backpackers. These organised tours can be in the form of beer pong nights, walking day tours or even bar crawls, and offer a fantastic way of getting to know the city and its secrets from people who live and work there themselves.
Tour Discounts
Another fantastic inclusion of a lot of hostels are tour discounts for the residents staying there. This can be fantastic if you have just arrived in a town and do not have a list of activities you want to do, simply hit up the reception for ideas and special offers in the local area. Before you book at a hostel, read the reviews from past explorers to see if the place offers these discounts and if they are actually competitive prices, not just taking advantage of tourists.
Flexibility
One of the key aspects of hostels is how open and flexible they are to spontaneous, last-minute bookings. When travelling Europe, it is very common for people to plan their trip two or three days ahead, leaving flexibility and room for adventure! Who knows what friends you will meet or what advice you will hear tomorrow, so why book your next week up and set your plans in concrete?
Arriving in a new city with no plans on where you will be resting your head that night can seem daunting, however most big cities will have such a wide range of hostels that you will be all but guaranteed to find somewhere. As long as you read reviews on the specific cities you want to see and know in advance the popularity of hostels during certain seasons, you will know how far in advance you will need to book to secure yourself a room.
Atmosphere and Company
My last reason, and perhaps my favourite, is the incredible atmosphere that hostels have. You are in a room surrounded by people you have never met before, yet somehow everyone is your friend. The stories that you can hear from the people you hear are worth more than the excess a fancy hotel will give you; you can hear first-hand about what the best parts of the city are and where you should head next. The best hostels have a cosy living space that forces people to mingle and socialise, and provide you with friendships that last the rest of your trip.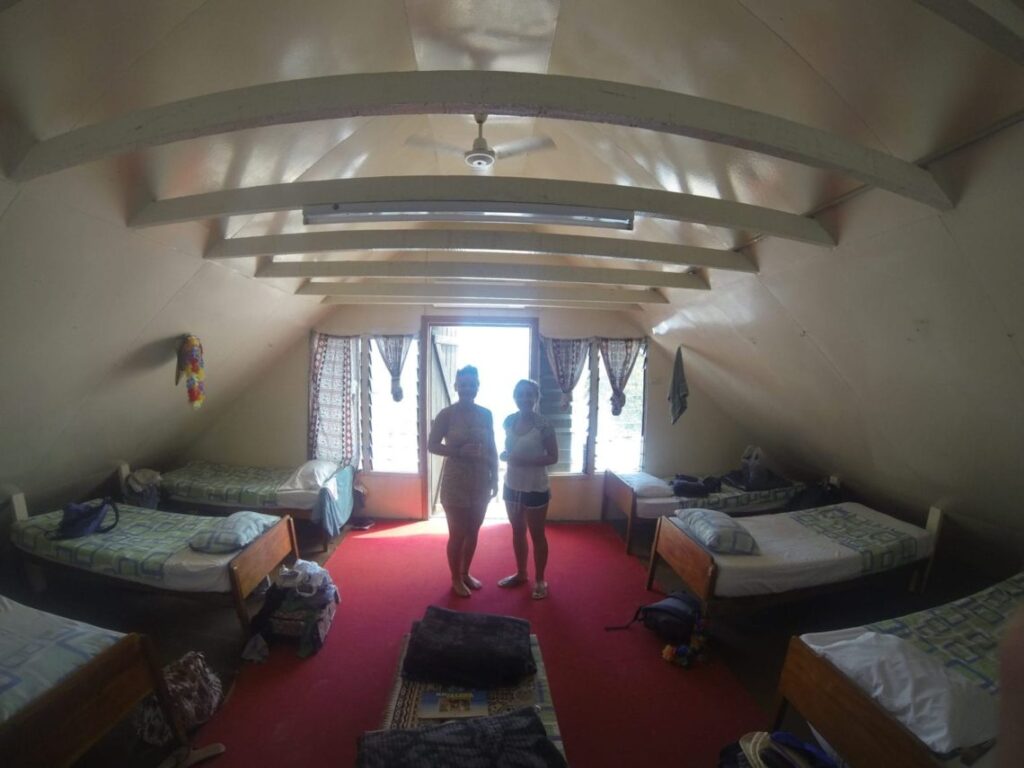 Priorities When Choosing a Hostel
Choosing the perfect place to stay can often make or break your trip, (or at least give you a hilarious story to tell). That is why it is important to make sure you know EXACTLY what positives to look for and what negatives to look out for. When you're trying to decide what hostel to use, there are certain attributes to consider to ensure quality and comfort. Here are my priorities when choosing where to rest my head.
Price
My first priority is always price whenever I am choosing a hostel, I like to rank my options based on their cost per night. Once you have this list, have a think about what kind of room you would like, whether it is a dorm room or a private, and compare the prices of your preferred choice for the five cheapest hostels in the area.
Remember that if you are travelling as a couple, a private room can sometimes work out the same price (or even cheaper) than a dorm room, plus it gives you additional security for your bags as well as privacy. When we are travelling for longer periods of time we like to alternate time between dorms and privates, maybe 2 days in a private room as a break from the busy dorm life.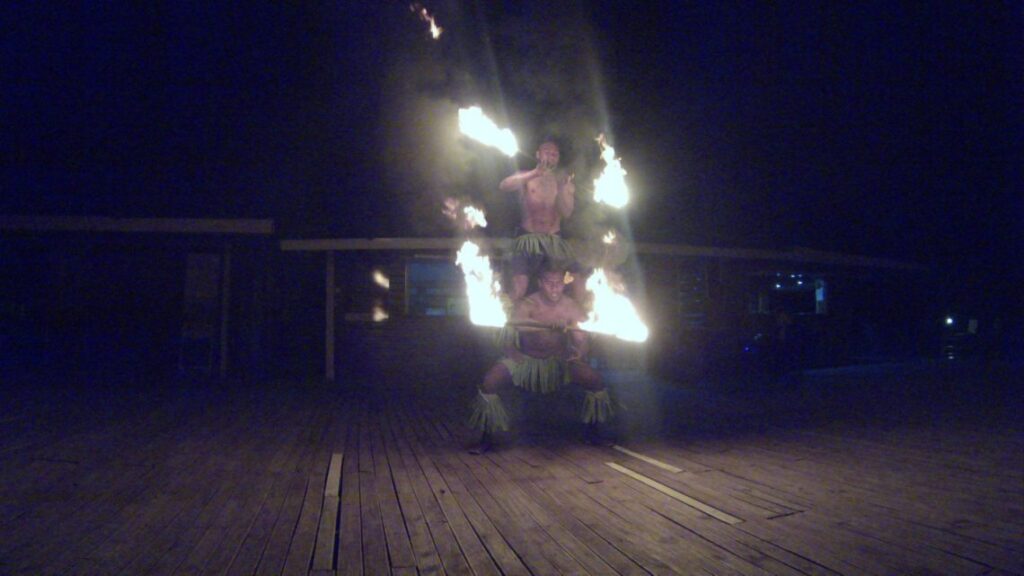 Location
My next priority is always the location of the hostel and its proximity to your planned activities. It can help if you open Google Maps and plot each of your options in order to compare their location and suitability. Remember to check transportation links of each hostel, sometimes a hostel might seem further out from the city centre but will run free shuttles as a compromise. This can help save money and the stress of travelling alone. Our hostel in Amsterdam (Lucky Lake Hostel) was far out of the city centre, however the location was beautiful and it offered free shuttles to the local train station, making this hostel ideal!
Ratings and Reviews
Now it is time to dive into the hilarious and bizarre world of the review section. If you are ever bored simply browse the reviews of hostels and you will find endless amusement in how out of touch some people are. Seriously though the reviews section is the third thing I consider, and it can often change my opinion of a seemingly perfect hostel and make me start the whole process again.
Read the worst reviews first, these can often reveal hidden horrors about the place you are considering. Make sure you read the actual reviews that go alongside the bad ratings and see why they have given a bad score. Some people are so out of touch with hostel life that they expect 5* treatment on a shoestring budget. Read the views and consider if it will be a problem for you personally, do you really mind if the staff don't treat you like royalty when you're paying pennies per night?
Complimentary Inclusions
Hostels that offer free breakfast or dinner are a true nomad's lifesaver. If it comes down to the wire between two options, I like to consider what else is included alongside the room, such as breakfast, tour discounts and happy hours. These small penny savers can make a huge difference across the length of your trip, giving you more money to travel longer or experience new and amazing activities. Group activities are an amazing inclusion for solo travellers as they provide an easy way to break the ice and meet fantastic new people.
What to Pack for your Hostel Stay
So you have rightfully decided that a hostel is the best way to go, you have selected where your base camp is going to be, and all that is left to do is pack your bags. Hostels can be a very different experience to staying in a hotel, so there are certain items that are essential for a comfortable night sleep and successful day exploring. Here are my essential items for hostel stays.
Padlock
Majority of hostels I have visited have provided a designated locker for each resident for bags and valuables. These are mostly secured by a padlock, and if you do not have one they will supply it for a fee. To save money on this, make sure you bring your own padlock and keep it for each of your hostel visits. They are also useful if you are checking your luggage into a bus baggage hold or onto a plane, as they can be used to secure your bag and stop people taking anything out (or putting stuff in..).
Easily Securable Bag
As I said before, padlocks are a brilliant way of securing your bag when you are not around it, however you must take a bag that can be secured in such a way. A bag with a hidden zip that fastens at the bottom is the best option for visiting a new and unfamiliar city. A bag that I can recommend for this is the North Face Base Camp duffel bag.
Bumbag for Essentials
A smaller, discrete bag is also an easy way of protecting your valuable possessions, such as passport, wallet phone etc. Sit this across your body on your front while walking to keep it out of reach of pickpockets and place it under your pillow at night.
Eyemask and Earplugs
For a comfortable night sleep in a busy dorm room, with doors banging and people chatting, a set of earplugs and an eyemask can be an absolute lifesaver. My first experience using these was during my Erasmus break to Nancy, where I stayed in the (incredibly cheap) student halls. The number of parties here were unbelievable, and without a good set of earplugs I would never have slept. You can buy good, reusable ones online, just make sure you keep them clean and reuse them to reduce the plastic waste!
Tissues/Toilet Roll
Now as I said, hostels are improving all the time and are not comparable to their dingy, disgusting ancestors 20 years ago. However, there will be a time when there will not be any loo roll and this situation is never a fun one to be in. Always carry with you some spare tissues for emergency use, and make sure you dispose of them responsibly!
An Open Mind
The final and most important item you must bring with you on your adventure is an open mind for what you are about to experience. Hostels are the purest essence of adventure, with incredible people, new cities and dodgy showers all wrapped up into an unforgettable experience. The people you meet in these places and the stories they will tell you will inspire you for years to come.
On my first solo trip to Prague was a seemingly terrifying experience, I was alone in a foreign country with no idea what to do, however thanks to my hostel and the amazing people I met this trip turned into one I will never forget. Take the risk, take the leap and book your first hostel stay now!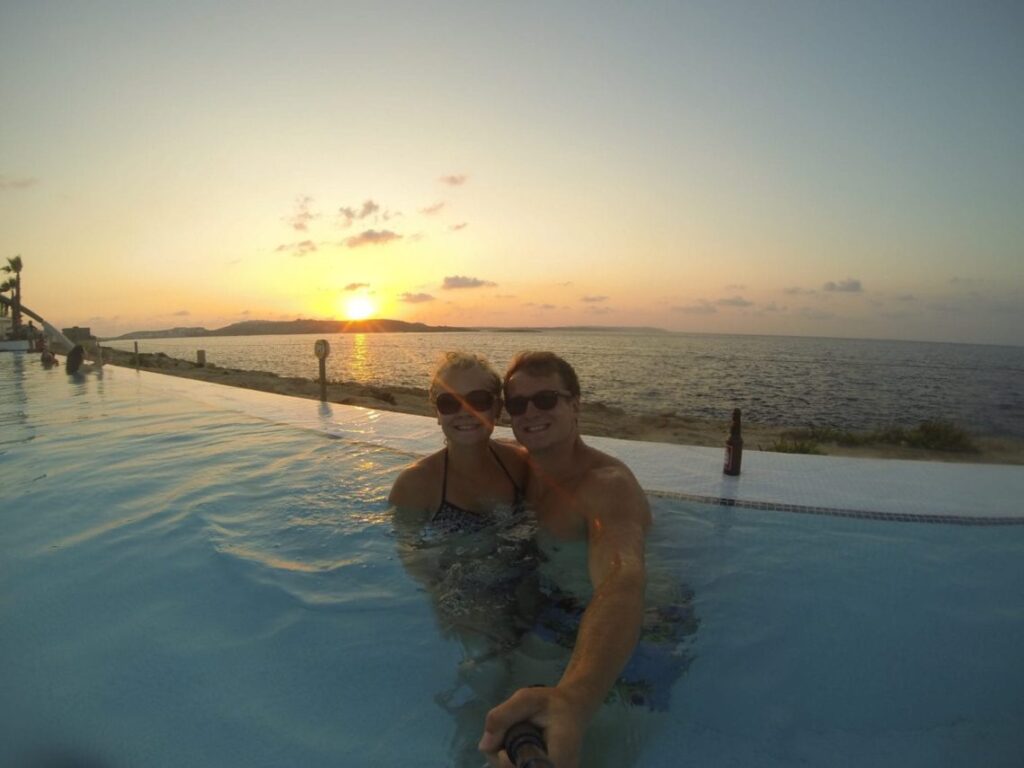 So there we have it, everything you need to know about your next hostel adventure. Make sure you have a beer for me at your next hostel bar happy hour!
If you enjoyed reading this article check out our our top tips for travellers and make sure you subscribe to our blog so you never miss a post. Also check us out on social media so you can see what we are up to!
Read Now:
Glamping on a Budget: Packing List
Summer Packing List for Women
This article may contain affiliate links that provide us with a small income. For more information read our Affiliate page.
---
Pin it for later!